Ever since I visited Prague for the first time, over ten years ago now, I've wanted to come back with Brent. Memories of buying bratwurst from a street vendor for a dollar and toasty bars serving hearty beers just always seemed like something he would love. So I was excited when we finally decided to book tickets and spend a weekend in Prague together! Brent booked tickets out of Bilbao airport, about an hour and a half drive from Biarritz. We had to leave painfully early (3:30am) to make our 6am flight, but it was worth it for the cheap tickets. We had a layover in the Brussels airport and arrived in the beautiful, freezing city of Prague just 4 hours later. Brent had pre-booked a driver to pick us up and deliver us to our hotel, Hotel Bishop's House, a very nice hotel with the biggest room we've ever seen in Europe, next to the famous Charles Bridge. I guess waking up at 3am was worth it because it was just 10:30am at this point we still had the whole day ahead of us to set out and explore the city.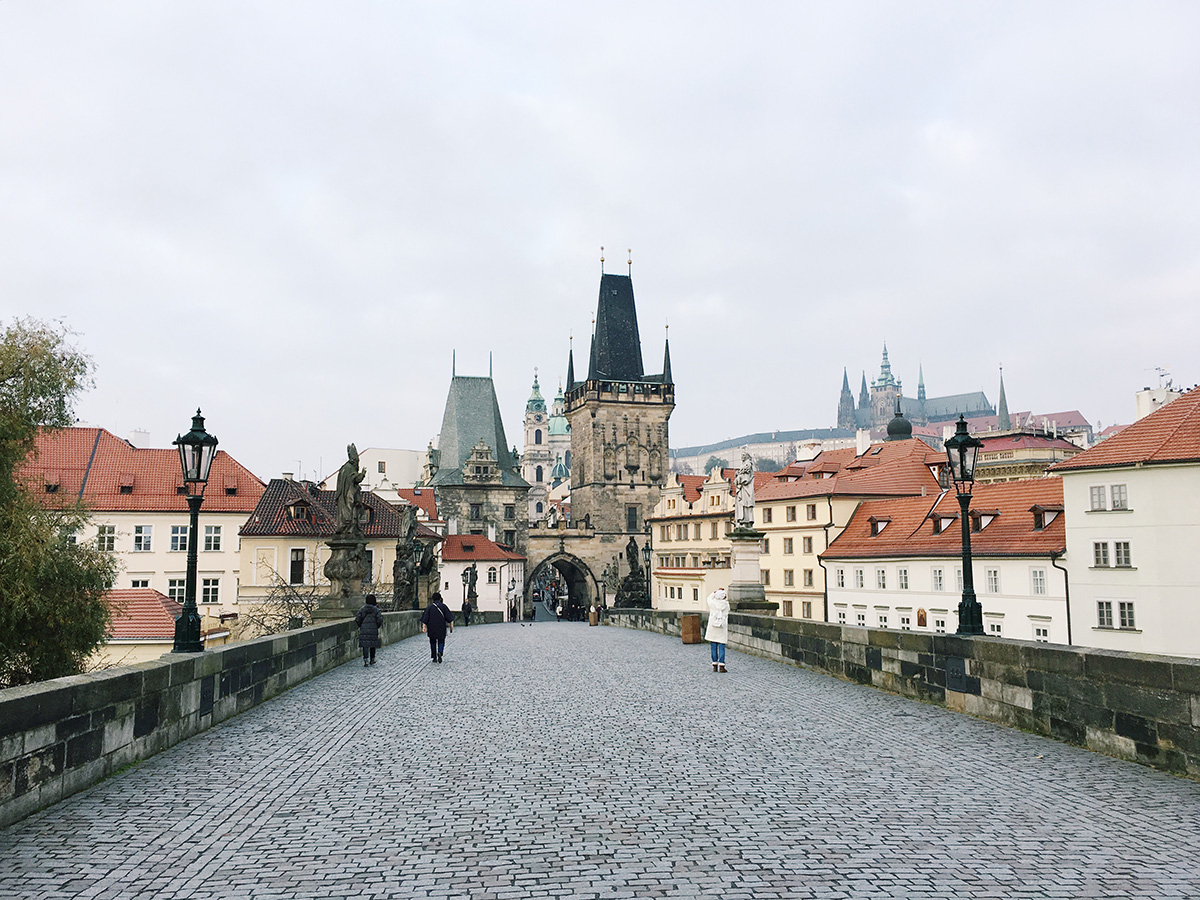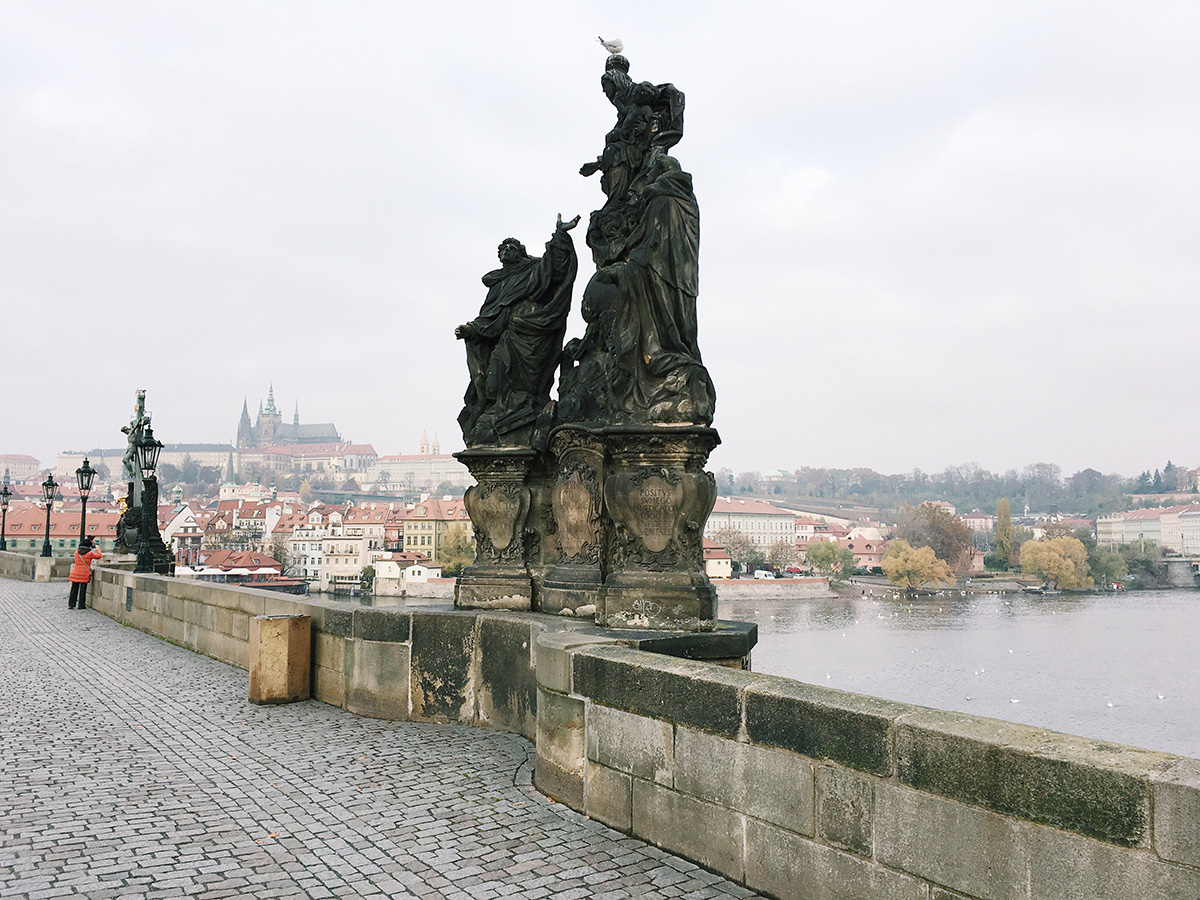 We were starving so set out on our first adventure which was to find a delicious Czech meal for lunch. Brent, as usual, had done a ton of research before our trip and discovered this Prague guide that offered a foodie map and self-guided tour of the city that we decided to follow. We ended up at Lokál Dlouhá for lunch, which ended up being our favorite meal of the trip! I enjoyed pickled herring and pea soup and Brent had a variety of spicy sausages followed by pork schnitzel and butter potatoes, all of which we enjoyed with local Czech beers like the 'Kozel Black', dark lager that reminded me of a chocolately coffe porter. Lunch was so good that we knew we could trust the foodie guide and decided to follow it for the rest of our trip.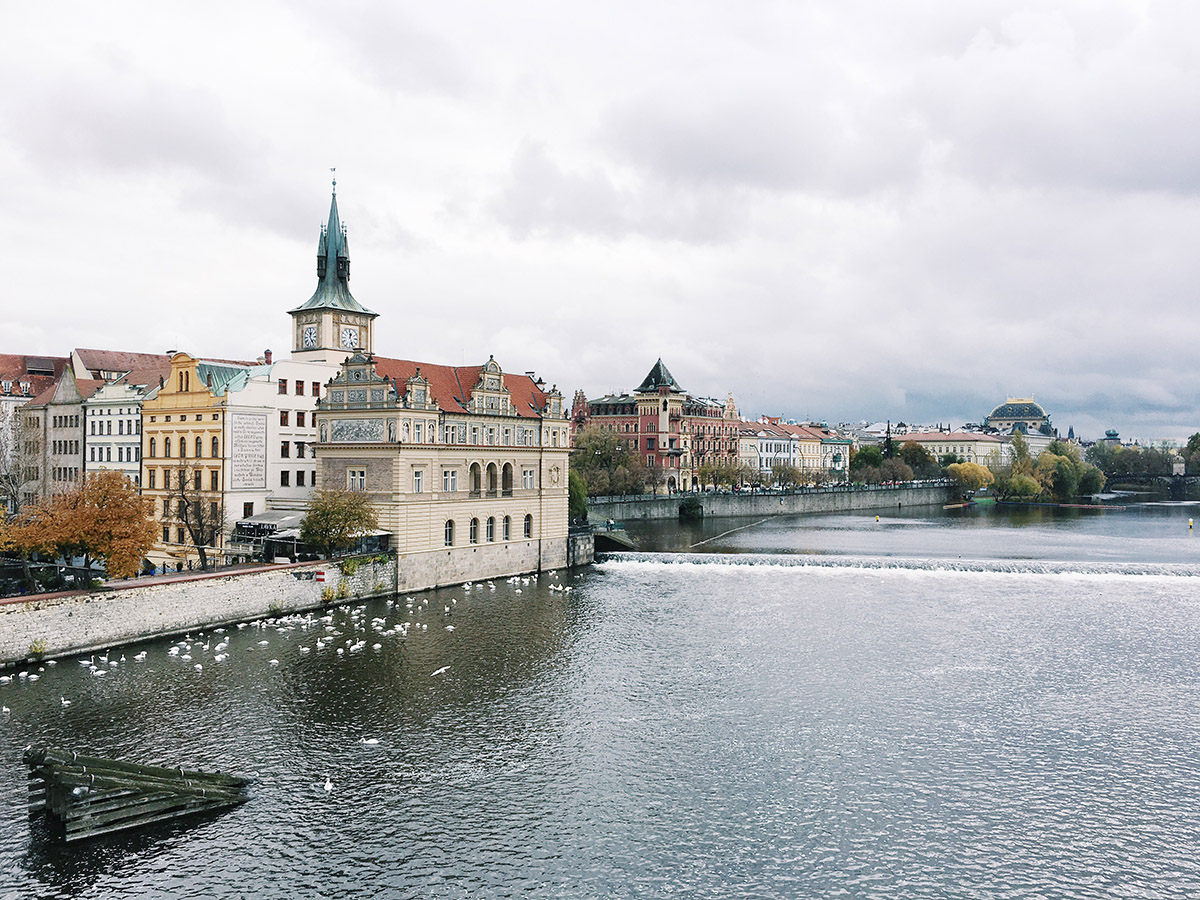 We spent the rest of the day exploring more of the city, enjoying a cup of hot wine in the beautiful, colorful, busy Old Town Square, where they had little market stands set up selling local bites, hearty meat dishes, and hot drinks. We made our way to a paper store, Papelote, (of course – paper stores are always on the list) recommended by our guide, where I picked up some local Czech drawing supplies. After walking and walking we ended our day at a wine bar near our hotel, Vinograf (guess what – also in the foodie guide!) and did a tasting of Czech wines, all very different and unlike any wines we've tried before. The perfect way to end our first day in the city.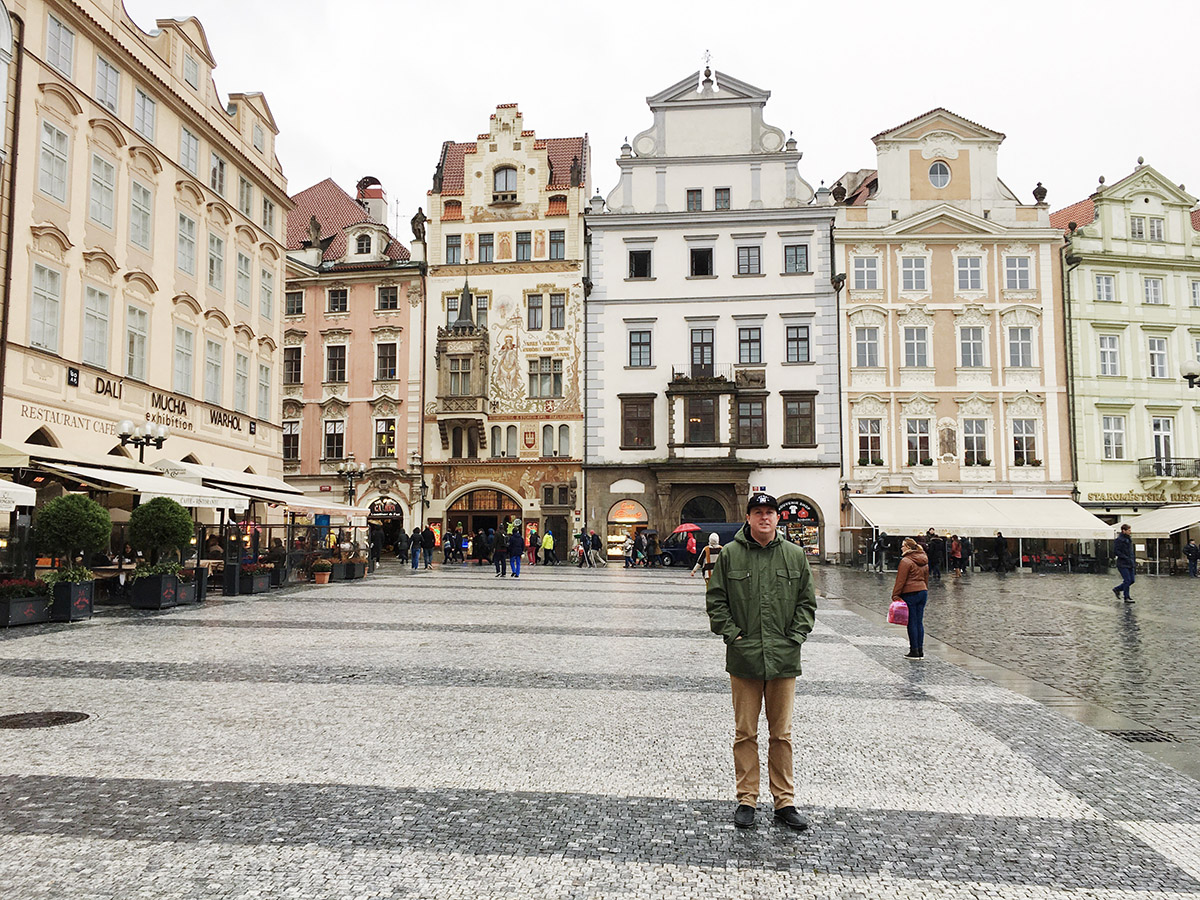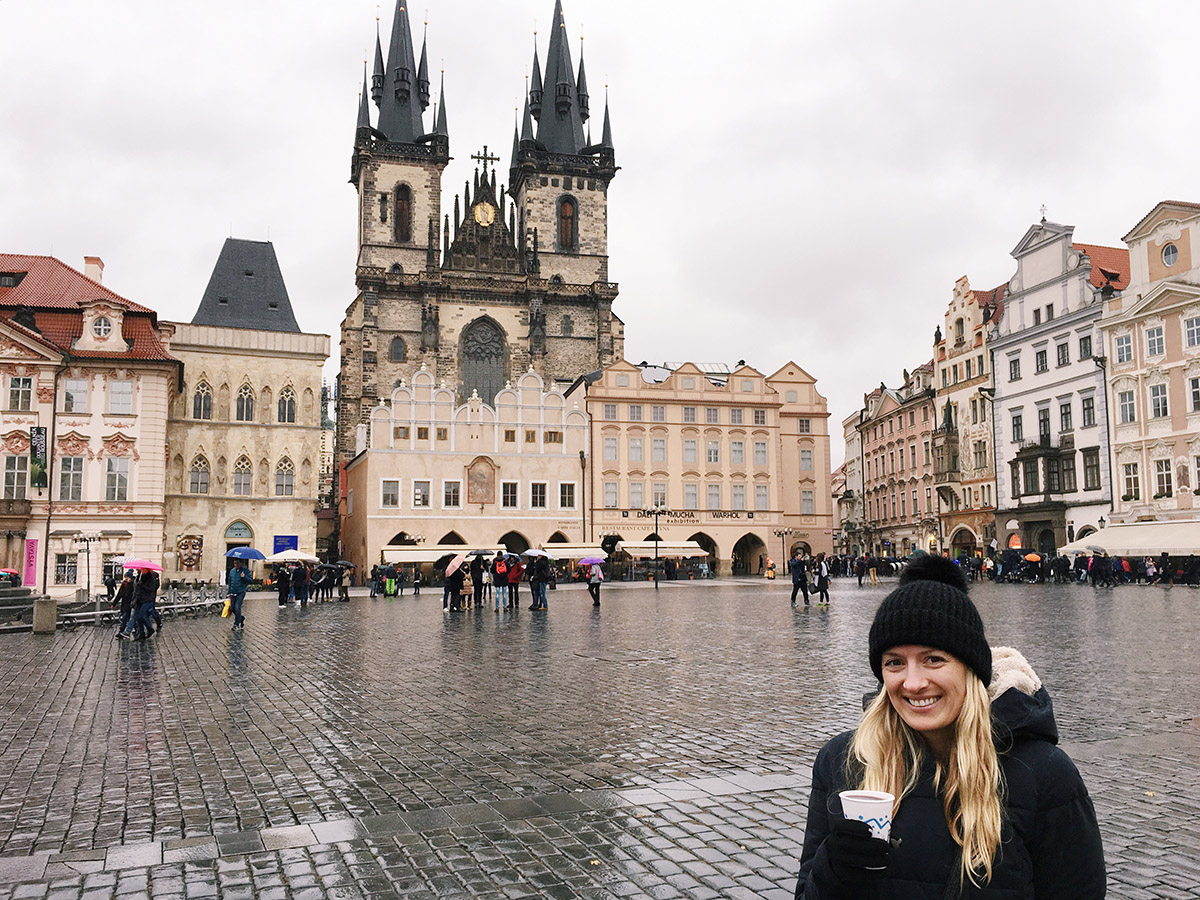 Our second morning in Prague, after I went for a freezing morning run around the city (two week countdown to my marathon, so I have to log the miles when I can), we set out to conquer more of the city. We started with a hike up a massive hill to get a good viewpoint of the whole of Prague. Brent did a good job as tour guide and led us past the famous castle, through cute picturesque neighborhoods, and made a quick stop to try a local treat, Trdelnik, which was like a giant hallow churro filled with Nutella. He then guided us to a butcher shop, Naše Maso, where we tried the meatloaf (it was pretty intense) and spicy sausage, recommended in the foodie guide. They were delicious, but after this meal we both agreed we needed a break from meat… for at least a meal. We finished off lunch with a stop off at the Prague Beer Museum where we had a 10 beer sampler of more local Czech beers.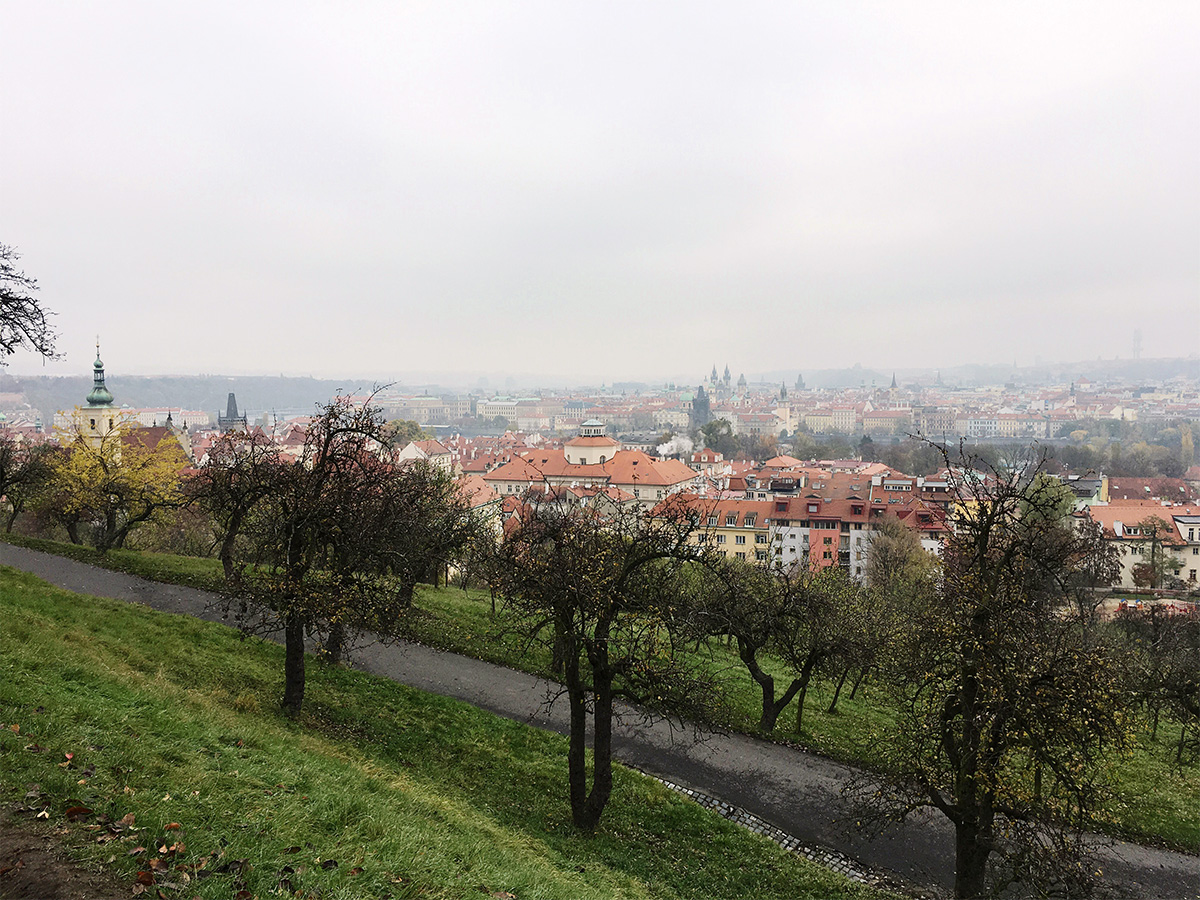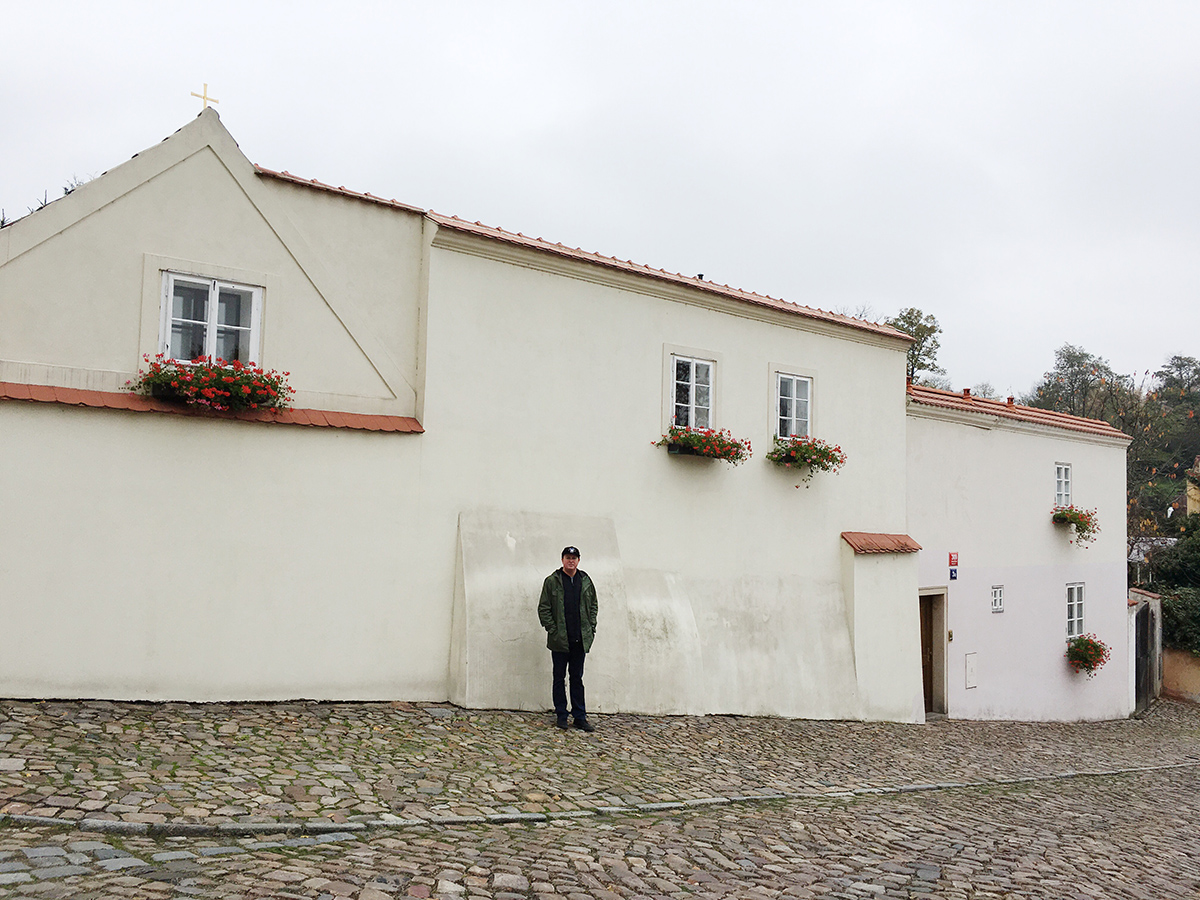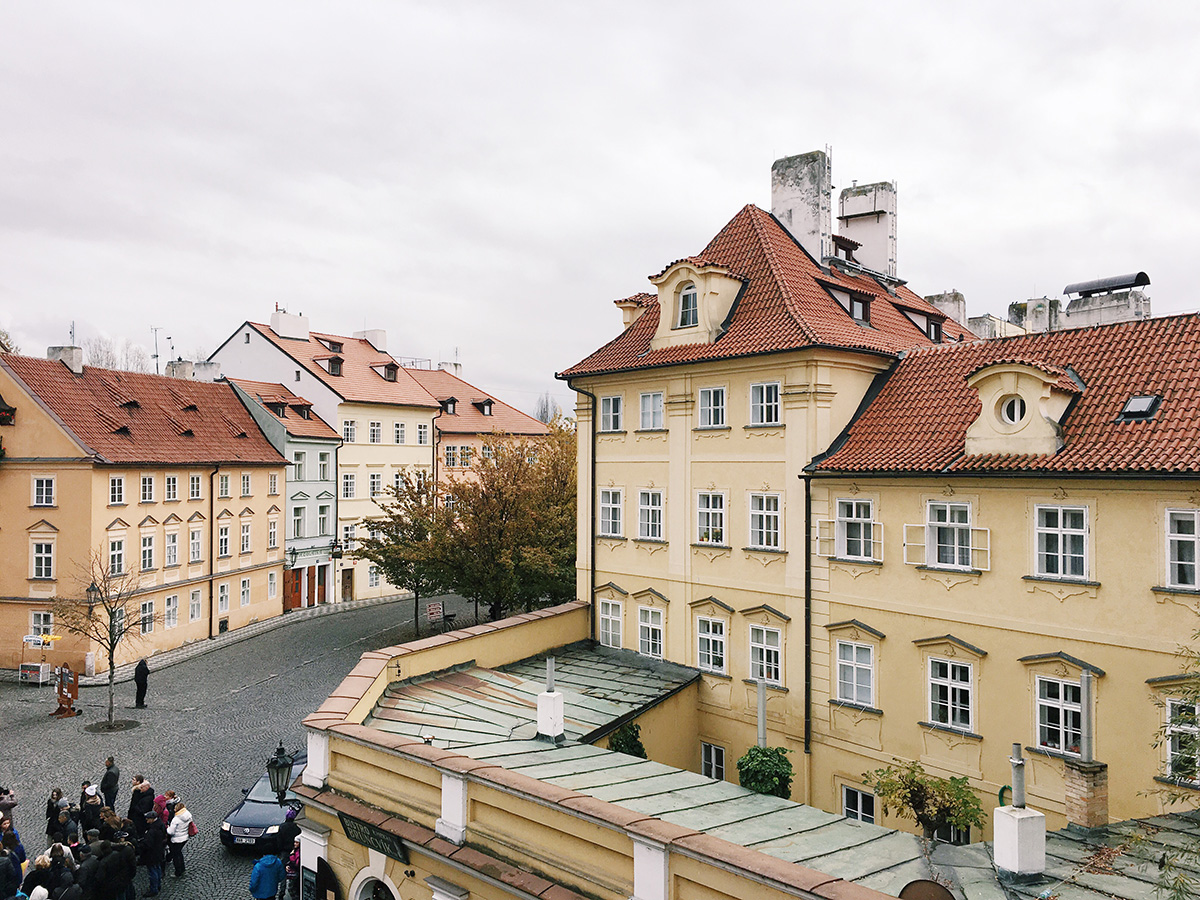 The second half of our day we hiked up another hill to the 'Zizkohrady' part of town. Brent picked up a pair of shoes at Botas 66, a shop carrying local hand made Czech sneakers, and we were in awe at the massive futuristic tv tower just outside, that had wierd metal babies crawling all over it. One of the creepiest, strangest things we've seen, we were cracking up. At this point we had walked almost 12 miles and were freezing and completely exhausted, so we headed for an early dinner at Agave, a mexican food restaurant that we happily discovered near Old Town Square in the center of town. Ya, maybe we should have enjoyed more Czech style food, but when we saw California burritos, nachos and spicy Patron cocktails on the menu, we just couldn't resist.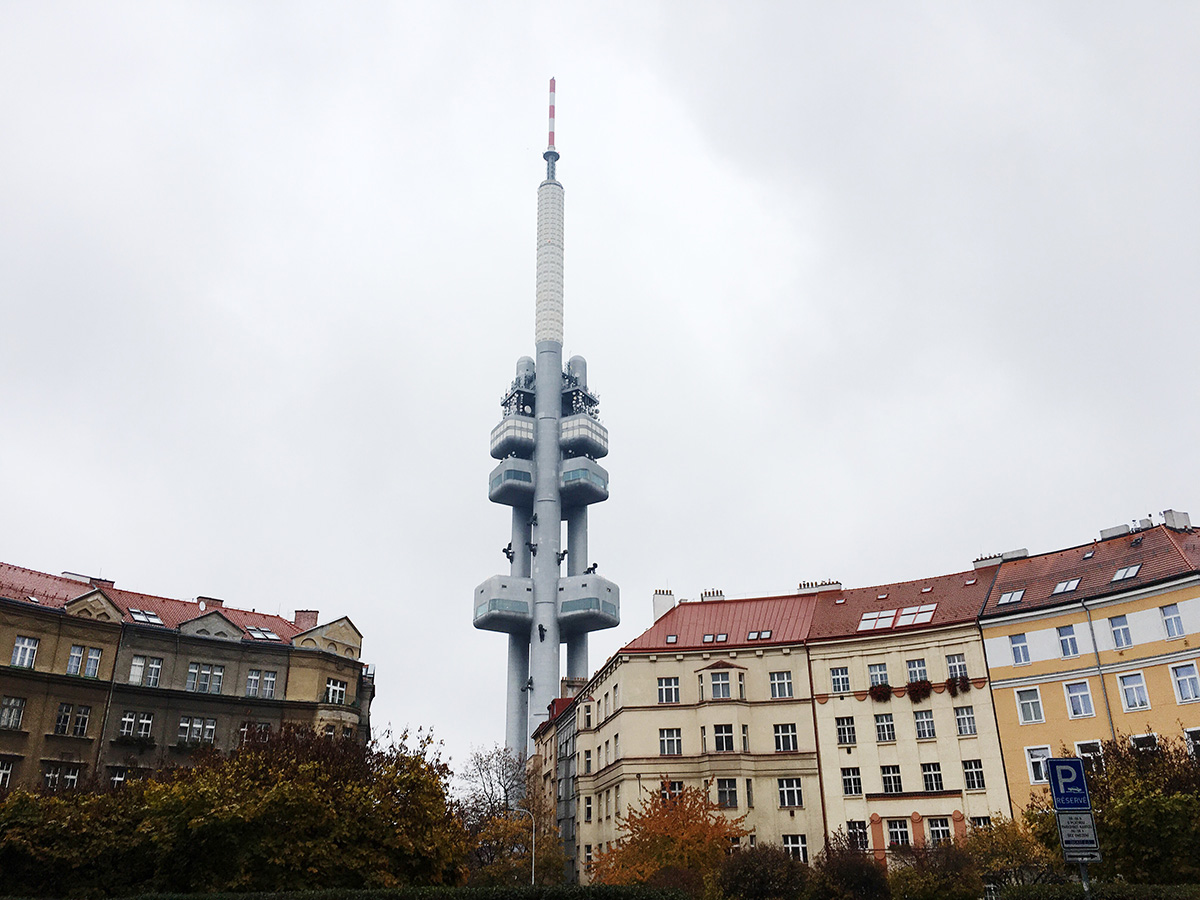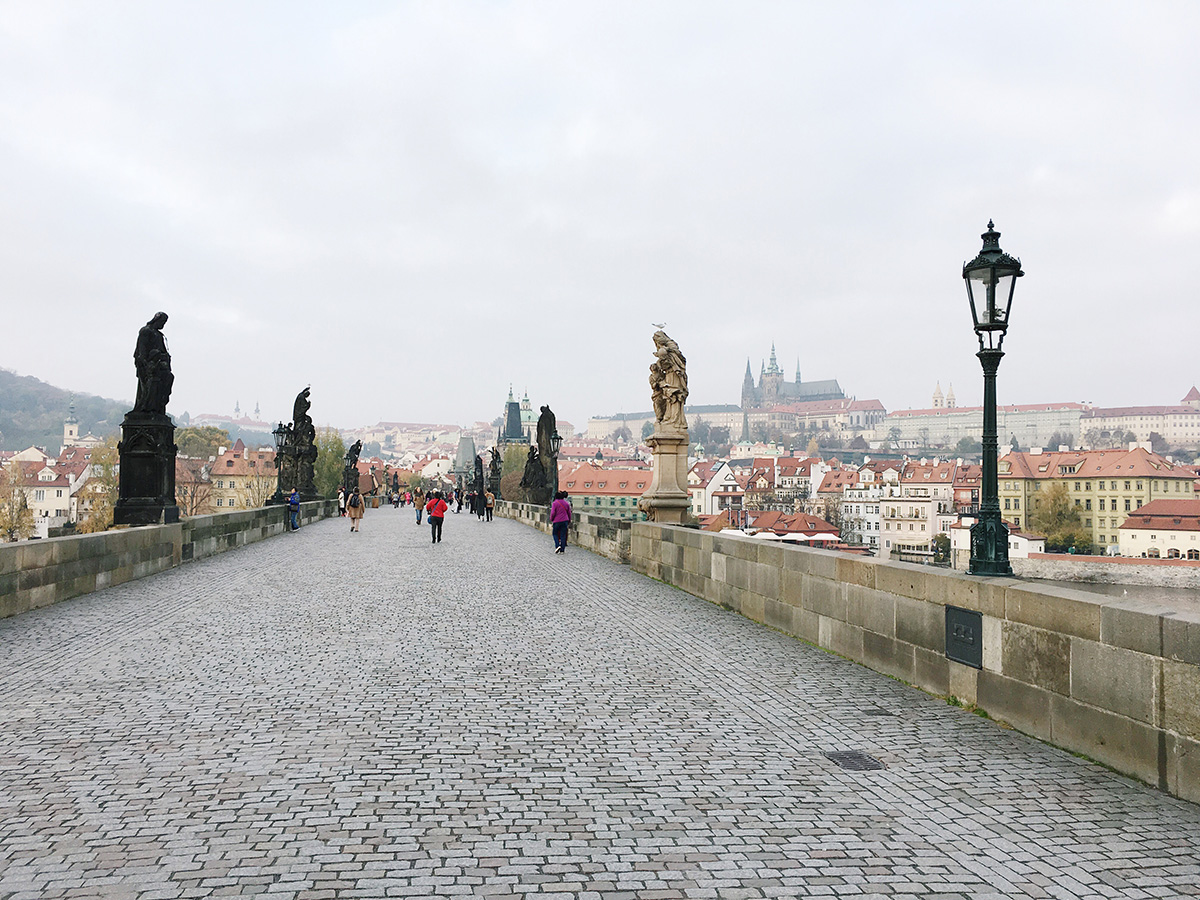 The next morning we checked out and headed to the train station to head to our next destination, Vienna, Austria. Prague was such a beautiful city full of delicious food and gorgeous architecture. If you've never been you should definitely add it to your list and be sure to follow the Prague Foodie Map for the best food and a great not-too-touristy, more local experience.