This past weekend the weather forecast predicted sunshine, so we decided it was a good opportunity to finally get out of the house and go on another adventure. I've been wanting to check out the city of Toulouse, the fourth largest city in France, after hearing so many of our French friends and coworkers talk about it – many of them are either from there or went to college there. It's only a two hour and forty five minute drive from Biarritz, so we decided to head there Saturday morning and spend one night. The drive from Biarritz to Toulouse was really beautiful. The freeway runs along the Pyrenees mountains, which were covered in snow and looked so beautiful in the sunshine, and passes lots of country farms that looked so mysterious in the morning fog. I also loved that the farther we got from Basque Country, the architecture started to feel a little more 'traditional French' (vs. the Basque architecture we see so much of around Biarritz), and it's always refreshing and inspiring to see something different.
When we arrived to the center of town and made our way down the miniature streets to find our hotel I was immediately in love with the city – the colors and textures had me at first sight! Toulouse is called La Ville Rose, or The Pink City, because most of buildings are made out of terra cotta brick. Every street was a gradient of shades of dusty rose, rusty corals, and grapefruit pinks. So many different textures of bricks peeking through layers and layers of old plaster, hand door knockers attached to almost every door, peeling paint in random pops of colors. It was beautiful! So many interesting architectural details full of history and color.
After checking into our hotel, we spent Saturday afternoon exploring the streets in the center of town. Toulouse is a huge college town and the streets felt so alive with a young crowd – I loved the energy. I took too many pictures of beautiful doors (thanks to Brent for being patient with me and all my picture-taking), we went into some cute shops, my favorite was a paper store (of course) called Trait, where I found some unique cards, and an old book sale that was set up outside in a square next to the Toulouse Cathedral, where I found a huge photo book called 'La Mer', all about the Sea : history, oceanography, and anything related to it (score!). We were really excited when we found a taco shop, Cóatl, and enjoyed chorizo tacos with Mexican cervezas for lunch. The best part about visiting large cities is the variety in food! We definitely don't get very many options in small Biarritz.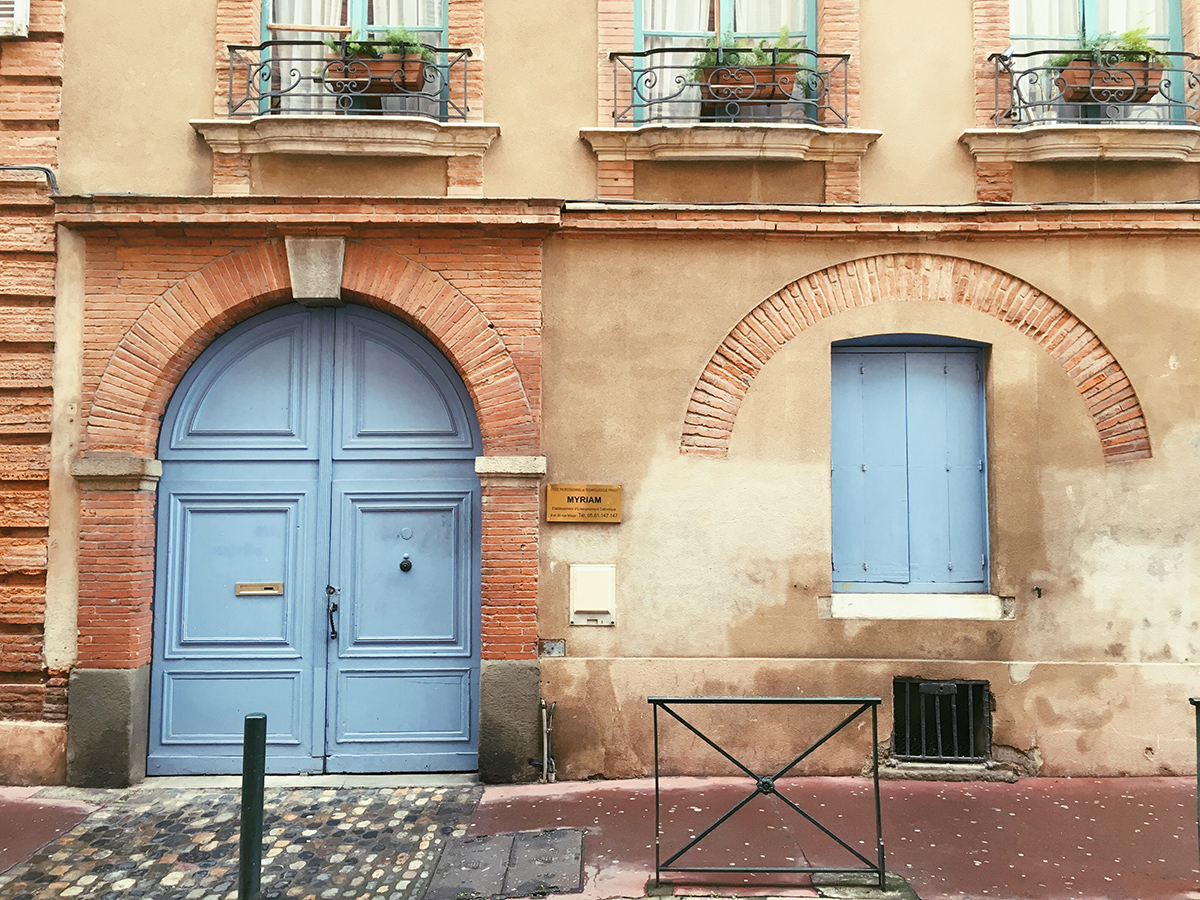 Sunday morning we made our way to the weekly flea market that takes place next to Saint-Sernin Basilica. There wasn't as many old, vintage objects as I was hoping to find – but I did get a few ceramic door knobs that look like they could be from Anthropologie. We enjoyed a croissant and cafe in the Place du Capitole, walked along the river, explored a beautiful park, and enjoyed some time in the sun (there hasn't been enough of it lately). We found another South American restaurant where we enjoyed a few more tacos and nachos before heading back to Biarritz.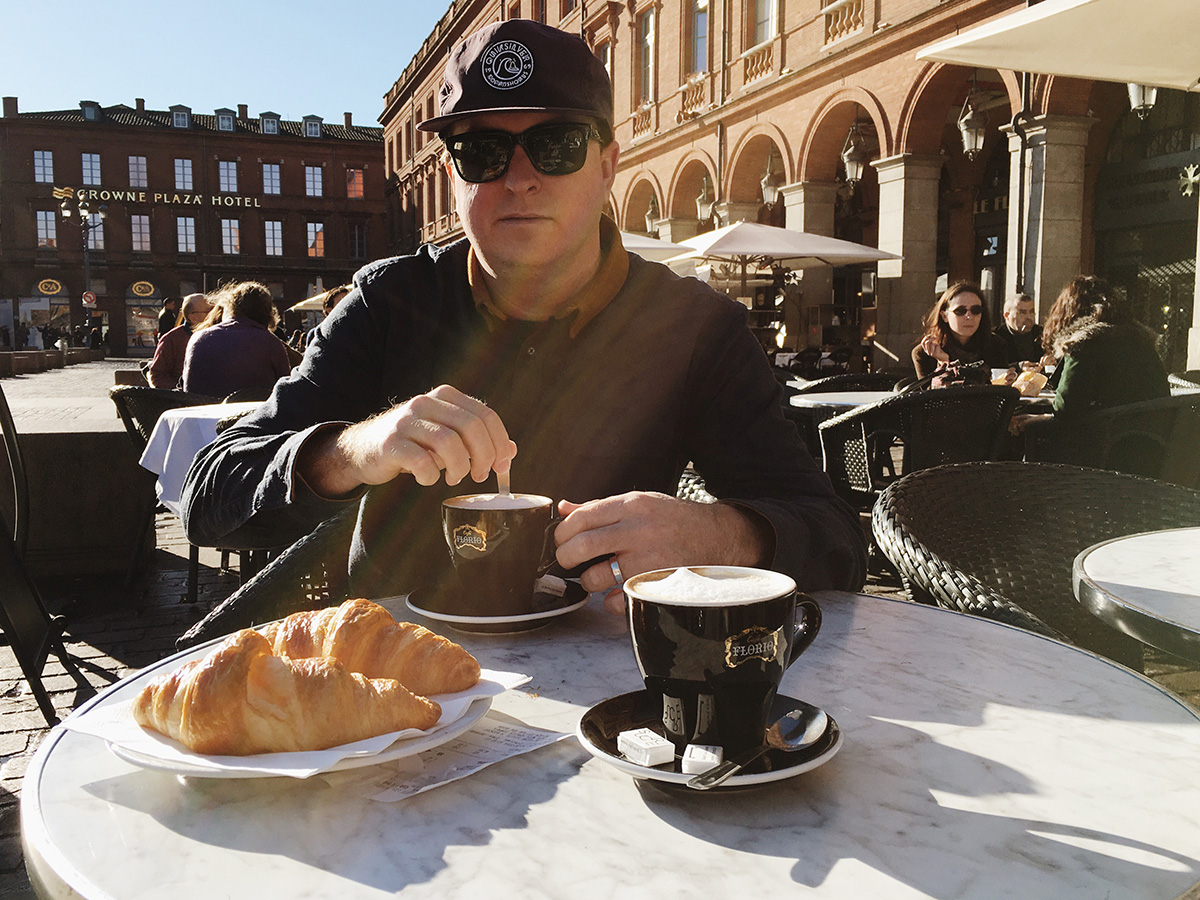 If you are thinking about visiting Toulouse, I would definitely recommend it for a weekend trip. The color of the city and unique architecture are worth the trip alone, and with all the shopping and great restaurants, it's definitely a combination for a perfect weekend getaway!