Last Sunday we woke up to a gorgeous sunny day and decided we needed to get outside. It's been on my bucket list to hike along La Corniche, the gorgeous coastal road that leads from Socoa (just south of Saint Jean De Luz) to Hendaye, ever since we first drove the route over a year ago. It was an exceptionally warm day, considering it was the first of November, and might be one of our last for awhile, so we decided it was a perfect day to tackle the hike.
After hitting up the Ciboure brocante first thing in the morning (where I scored a few vintage postcards and stocked up on a few Christmas gifts), we headed south to the town of Socoa where we parked near the port. From there we walked up to the Socoa lighthouse (le phare), where the trail, Le Sentier du Littoral, begins. From this point the trail winds along the cliffs overlooking the ocean for 8 kilometers, and goes all the way to the town of Hendaye, the most southern border town on the west coast of France.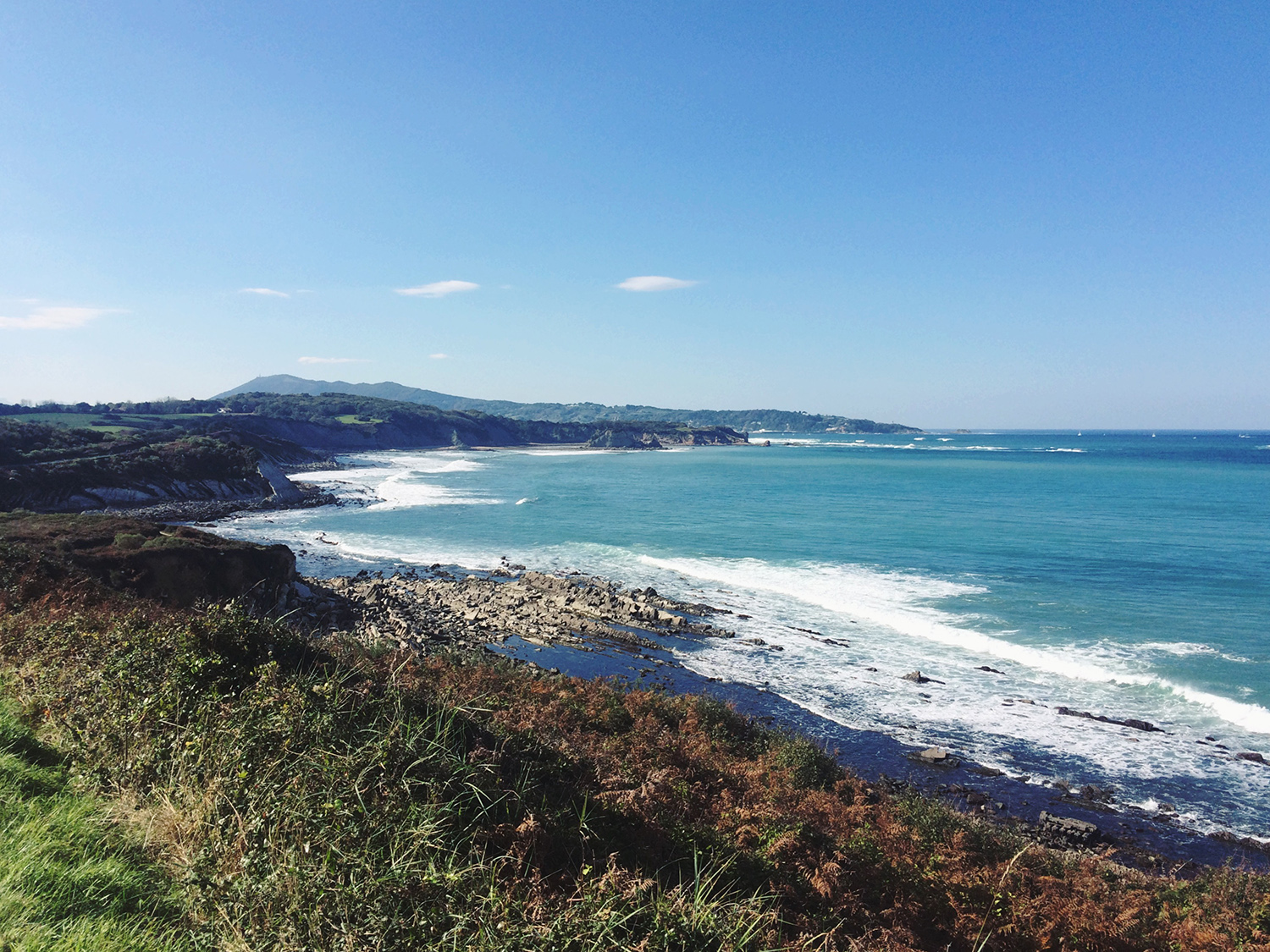 The trail weaved along the coast on top of the cliffs, and at some points dipped down closer to the water, so of course I made a stop to do a bit of beachcombing. The tides have been exceptionally high and low this past week, and the surf has been extra big, so it made for some great beachcombing and fun wave watching. We even came across a 'secret' surf spot that Brent had heard about, that apparently only the locals are allowed to surf, and you have to hike part of this trail to get to – Brent was excited to see this break and watch the extra large surf during the hike.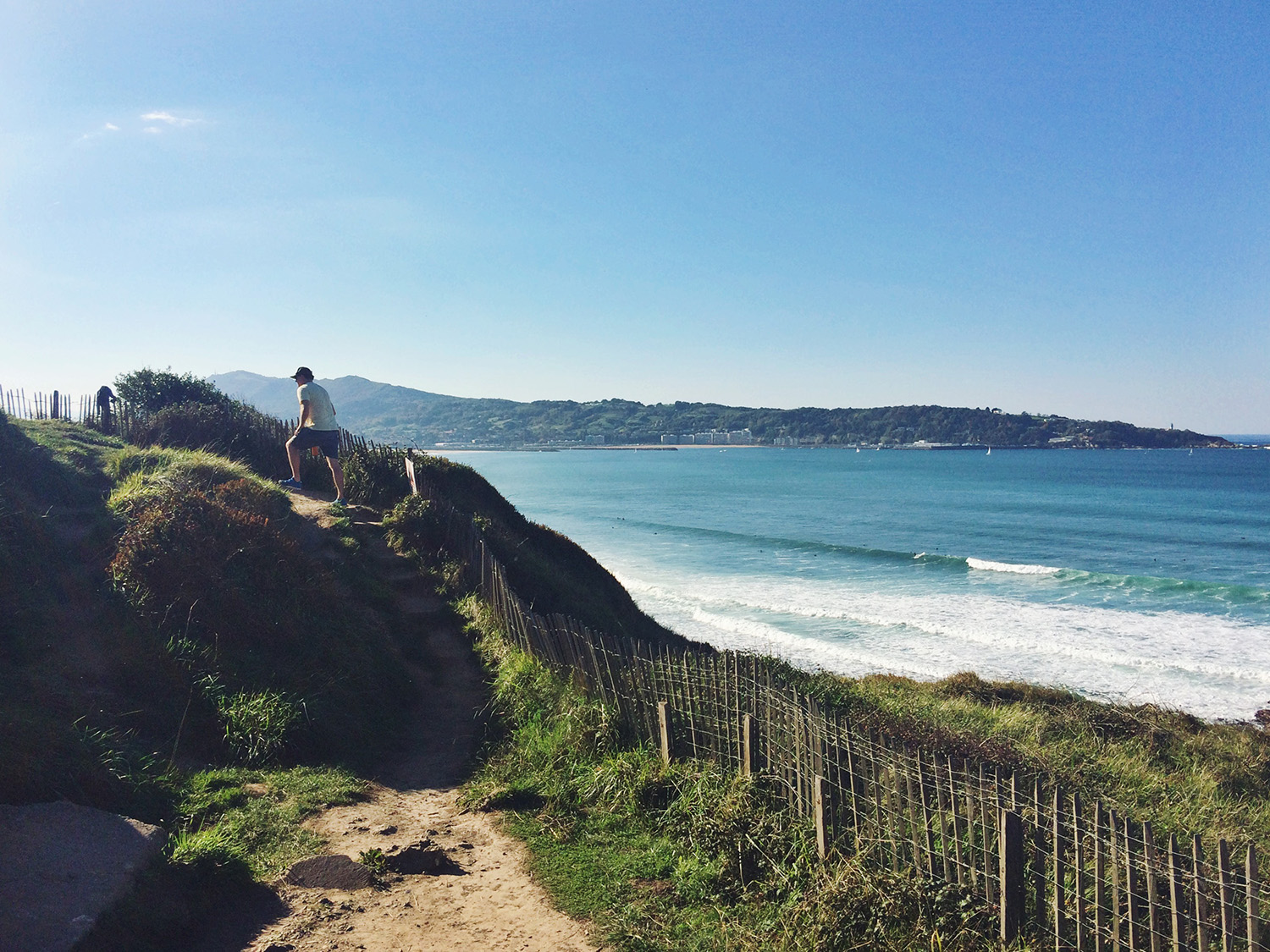 A few hours later we made it to a viewpoint on the cliff, just below Château Abbadia, which we toured last summer with Brent's parents when they were visiting. From this point we could look down on Hendaye's main beach,  straight across to Hondarribia, Spain, and arrived just in time to watch a huge set come in and a surfer catch the wave of the day (in Brent's opinion – and he caught it on video). At this point we decided to head back – we hustled and it took us only an hour and a half to get back to the car, and we made it home just in time to watch the Charger's game. It was a perfect sunny Sunday spent outside. If you enjoy hiking I definitely recommend this trail. It's not difficult, but a little hilly, and round trip will take about 4 hours, from Socoa to Hendaye and back.