Back in November Brent and I checked another major city off our bucket list : London, England. Brent had actually already been once for a work trip with Quiksilver, but it was my first visit to England. It's one of the few places you can fly to directly from the Biarritz airport so it was easy to do a quick weekend trip from a Friday night to a Sunday. We cashed in some of our Hyatt travel points to get a room at the Hyatt Andaz, which ended up being perfectly located – next to the main train station (that we took to and from the airport) and close to the Shoreditch neighborhood, which Brent had enjoyed on his previous trip and knew I would want to check out.
The first night when we arrived we met up with our friends Heather and Steve, who showed us a a great night on the town by taking us to some of the best local spots. I've known Heather since college days when we worked in several restaurants together and both studied art at SDSU. She met Steve (who is from England) while traveling after college, and after they were married (I even designed their wedding invites) she moved back to England with him where they've lived for the past seven years! It was fun to see the city for a night from a local's perspective – we hopped in one of the famous London cabs where we went to a proper English pub (per Brent's request), followed by a delicious curry dinner on Brick Lane. This whole street is lined with curry restaurants, most of which were BYOB, actually letting you bring your own alcohol in to drink with dinner, and you negotiate with the host outside the restaurant about the price you want to pay for your meal. You agree on the price per person out on the street, and once you settle on a price everyone is happy with, they bring you inside and seat you. It was a pretty amazing experience, the food was delicious and it was so fun catching up with old friends! Thanks Heather and Steve for such a fun night!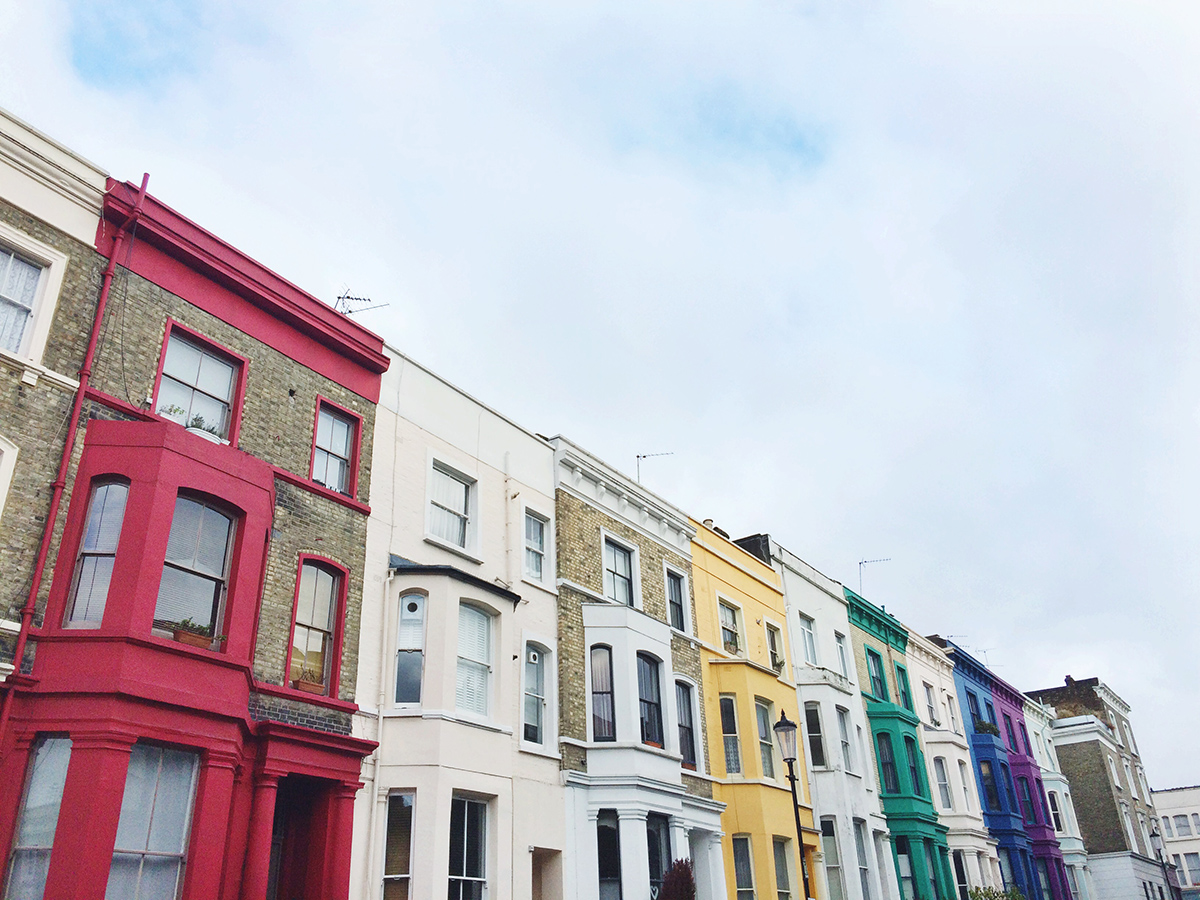 We woke up early to Saturday morning to a light snow fall – it was FREEZING but we were still determined to conquer as much of the city as we could during our one full day. We headed to the famous colorful neighborhood of Notting Hill, where the streets were lined with houses each painted a different color of the rainbow – some pastels, some bright and saturated,  with the cutest vintage cars parked on every corner. We walked through the famous Portobello Market where vendors sell everything from antiques to vintage clothes, fresh fruit and veggies, floral tea cups, and our favorite on this freezing morning : hot apple cider and mulled wine.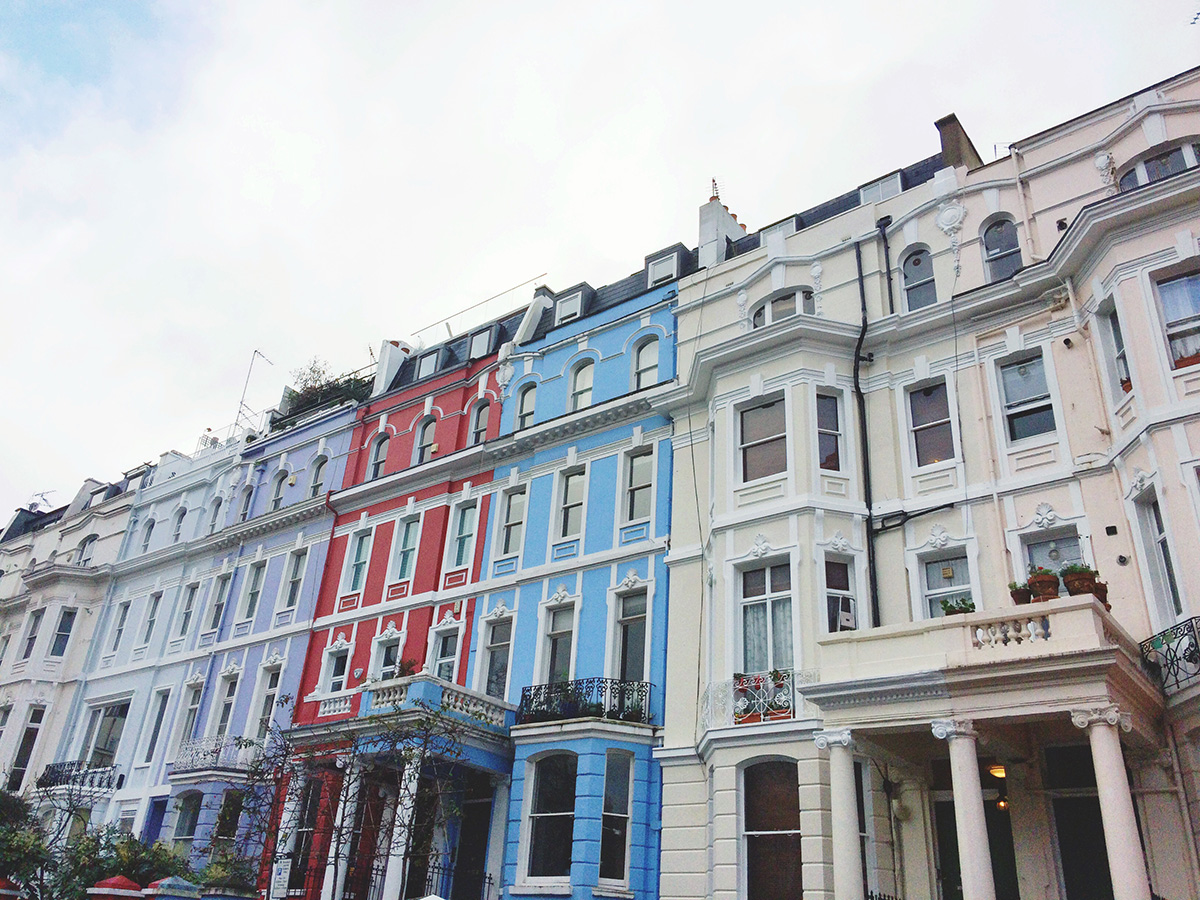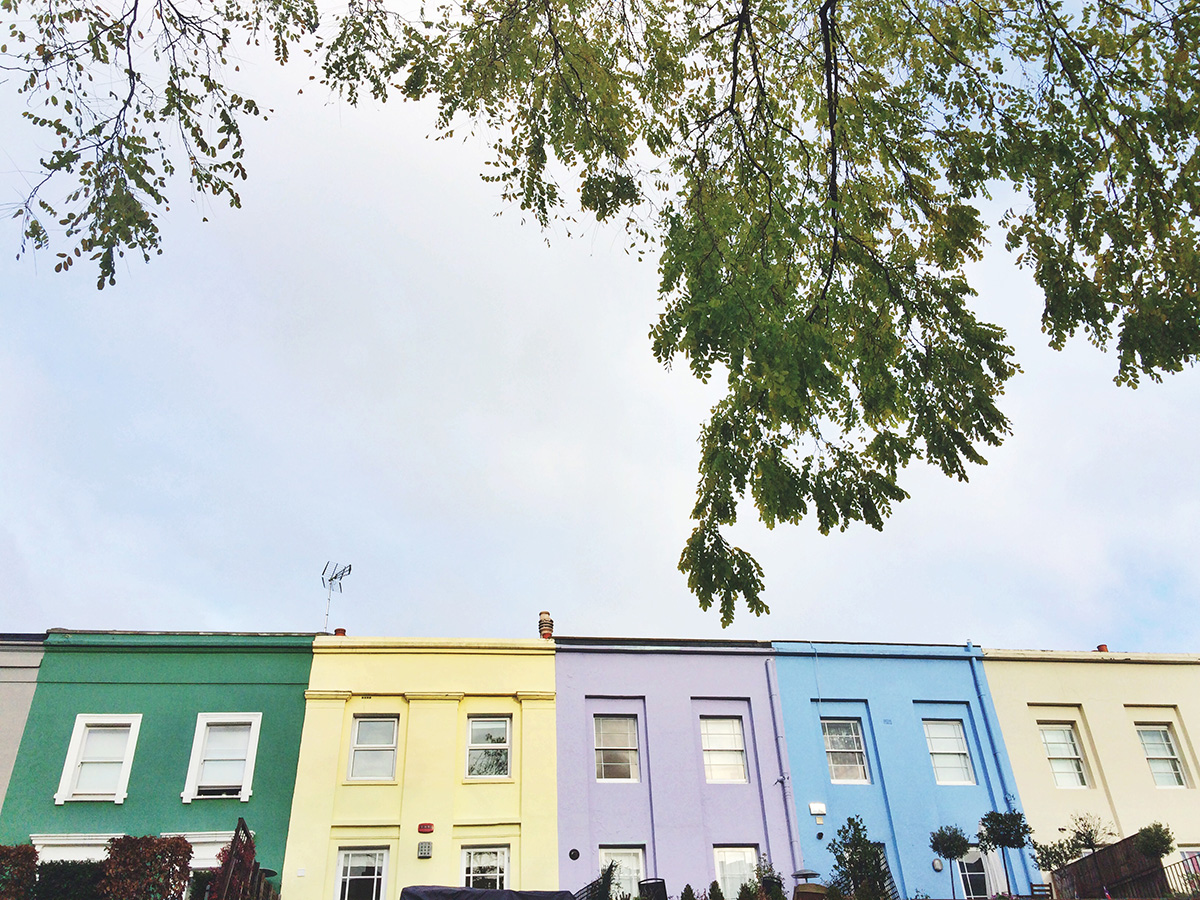 After Notting Hill we made our way around the busy Oxford Circus area and checked out a few shops. We made sure to stop in the famous department store Liberty, which was one of my favorite shopping experiences. Every floor of the store had a different theme, my favorites were the paper shop on the ground floor, the Liberty floor, which was full of products printed with the famous floral patterns Liberty is famous for, and the Christmas shop, which was an entire floor dedicated to Christmas ornaments and decorations. I could have spent so much time in there, but it was extremely packed, full of holiday shoppers, and we could barely move through the isles. I would like to go back again and visit when it's not so crowded. From there we walked all the way to the Palace of Westminster and saw the famous Big Ben. By the end of the day and all this walking we could barely feel our feet, they were so numb from the cold!
We made sure to take advantage of the variety of food while we were there. We tried the famous fish and chips from Poppie's in Shoreditch, enjoyed Pho for dinner, which was the perfect way to end the most freezing day, stopped at Starbucks to enjoy a gingerbread latte, which sounds so lame (we were in London, why would we want Starbucks?) but after not having a large to-go coffee from Starbucks (or anywhere) in many months, it definitely hit the spot for this American girl.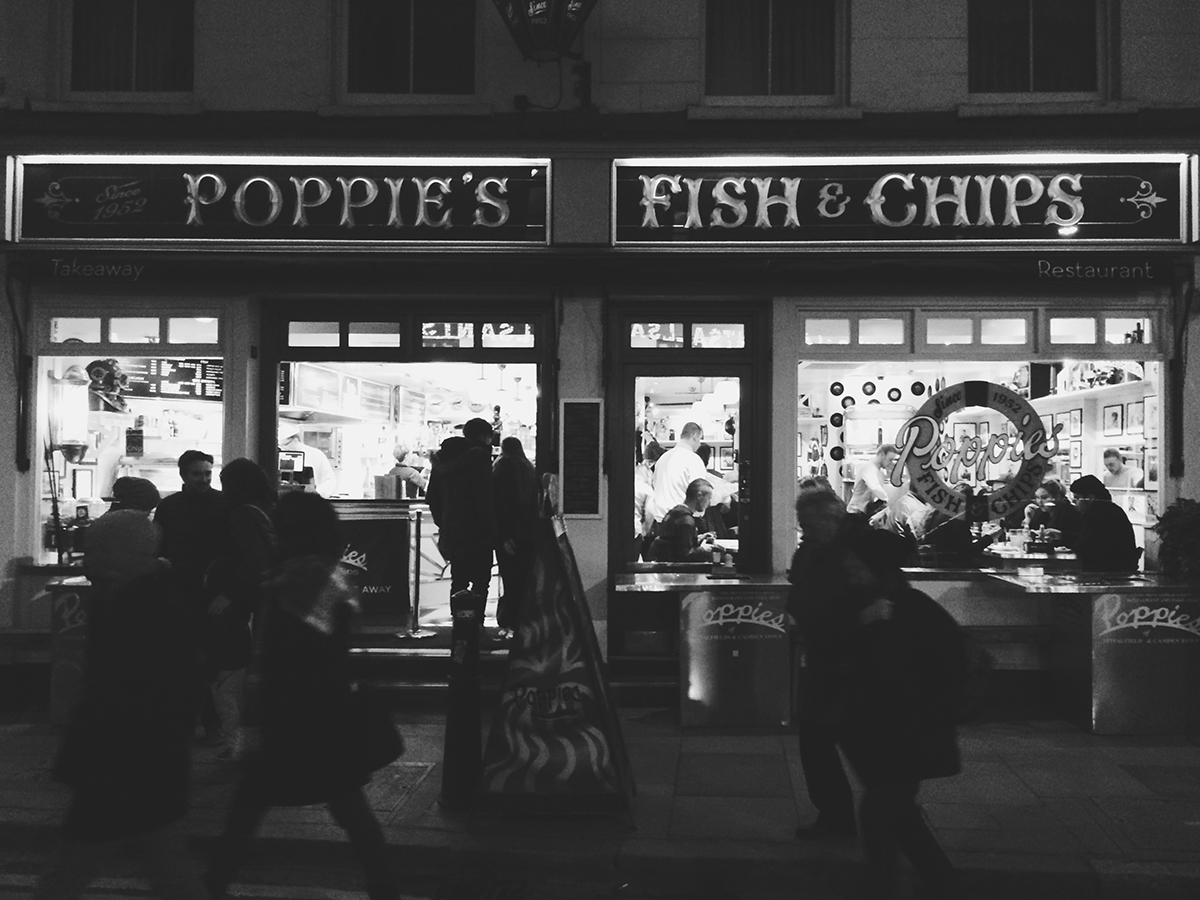 Our last morning in London we didn't have much time, so we woke up early and walked to the famous Tower Bridge. After the bridge we enjoyed a big 'American' style breakfast, also something we don't get in France, before catching our train back to the airport. We crammed a lot into less than 48 hours, but definitely felt like we made a good dent in our London bucket list! Hopefully we'll be able to visit again sometime soon!