This post is LONG overdue… I wrote it back in January with good New Years' intentions of keeping up with this blog, and here we are – at the end of August already, and I have yet to post about any of our epic trips this year, I can't believe it. Well, it's never too late to get started, right? So here we go, I'm getting back at it and (fingers crossed) will keep up with this blog for the rest of the year!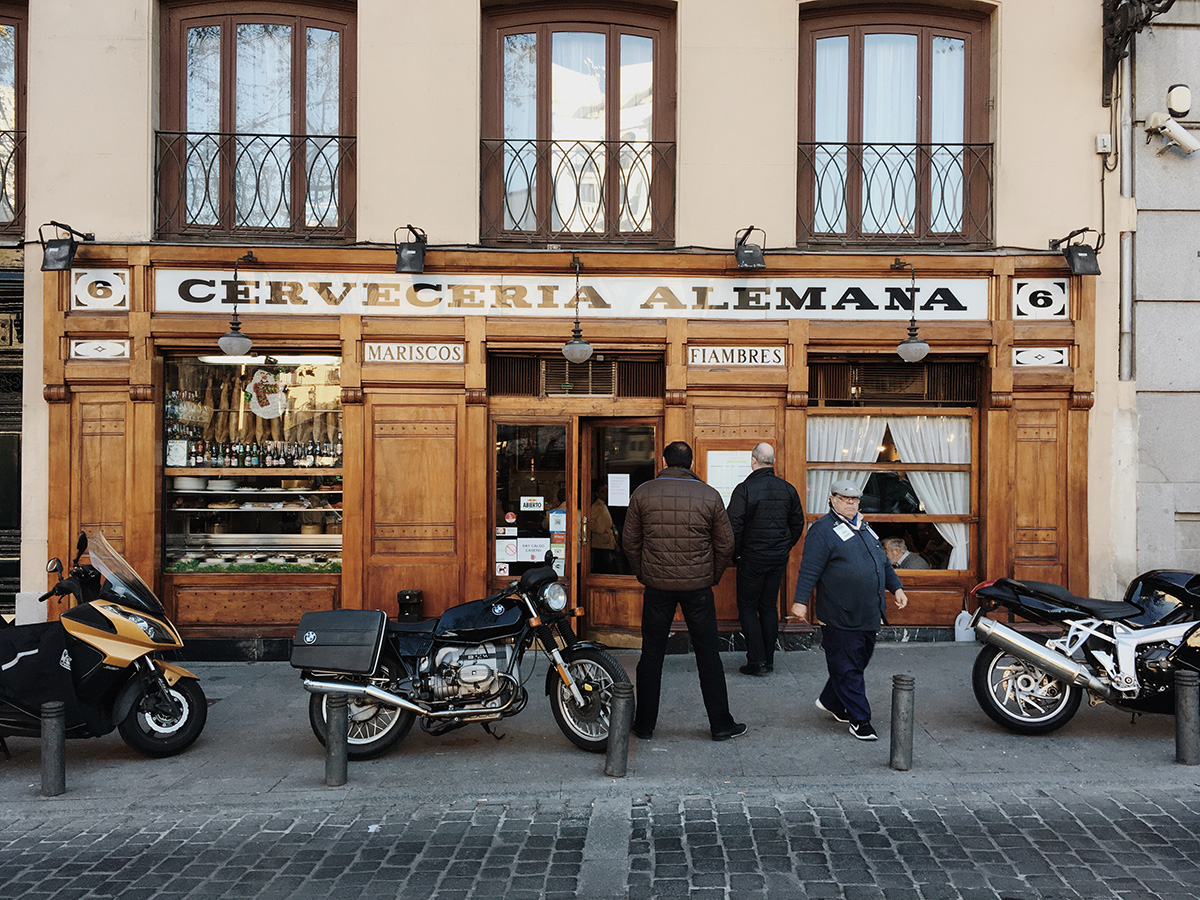 Instead of flying home to California for Christmas we decided to spend the holidays in Europe so we could take the opportunity to travel and put the money we would have spent on plane tickets to LA towards seeing some new cities and countries we've had on our list for awhile. Madrid was the first stop on our travel adventure – we picked Madrid as our starting point because the three of us (Brent, myself, and our friend Cory who flew into town to visit) all had never been before, we could fly direct from Biarritz, and also could fly out of their large airport to many different destinations around Europe.
With only a day and a half to spend in the city, we had to be efficient about seeing as much as we could in such a short time. Brent had done his research (as always) and found a walking map on TripAdvisor to help guide us around the city. He led us to several Christmas markets that were still happening around the city and we walked through the famous plazas, past palaces, down narrow cobblestone streets, and of course we made sure to stop and taste local bites along the way. The city was alive with holiday shoppers and it had such a fun energy.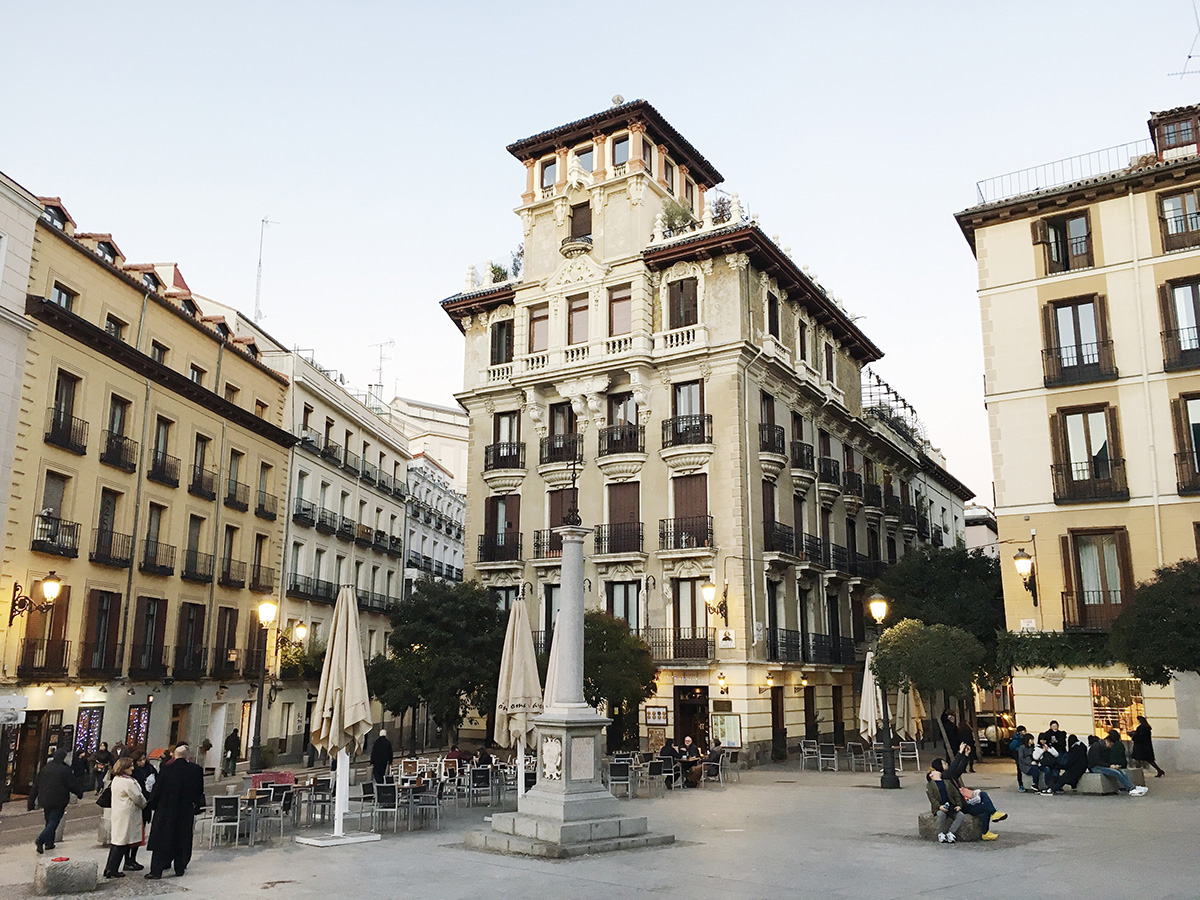 If you make it to Madrid, here is my list of must-do's while you are there :
EAT JAMON IBERICO AT MERCADO DE SAN MIGUEL
The Mercado de San Miguel was my favorite thing we experienced in Madrid. It's not only a market where you go to buy fresh produce, but also a place you go to sample local food like the famous Jamon Iberico, cheeses, pastries, tapas, beer and wine. The whole market is setup to encourage you to grab a bite and a glass of wine and enjoy it there If you taste something you love you can order more to take home with you, but the way they encourage you to enjoy something on the spot makes it the perfect place to stop for a mid-day snack. We enjoyed a meat cone full of Jamon, some olives and a small sampler cheese platter, with some Ribera Del Duero Reserva, it was perfect.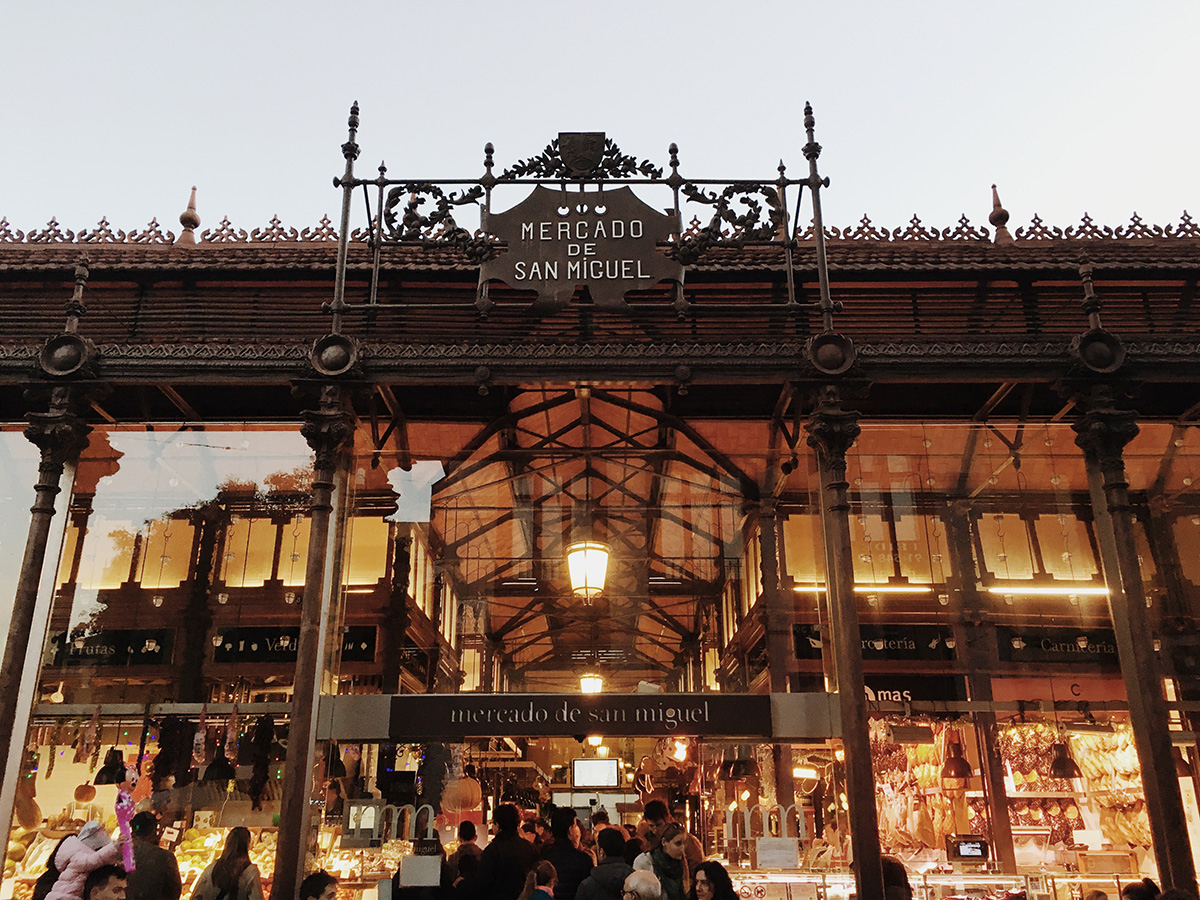 HANG OUT WITH GOYA AT MUSEO DEL PRADO
If you enjoy art, this museum cannot be missed. The three of us studied art history in college so it was fun to see so many famous paintings in person, like The Garden of Early Delights by Hieronymus Bosch and Las Meninas by Diego Velázquez. It was busy but didn't feel too crowded like the Louvre in Paris, the crowds were manageable. We bought our tickets online ahead of time so we were able to bypass the long ticket line to get in – I would definitely recommend doing that if you go. We weren't supposed to take photos but I snuck a few with my phone anyway… oops.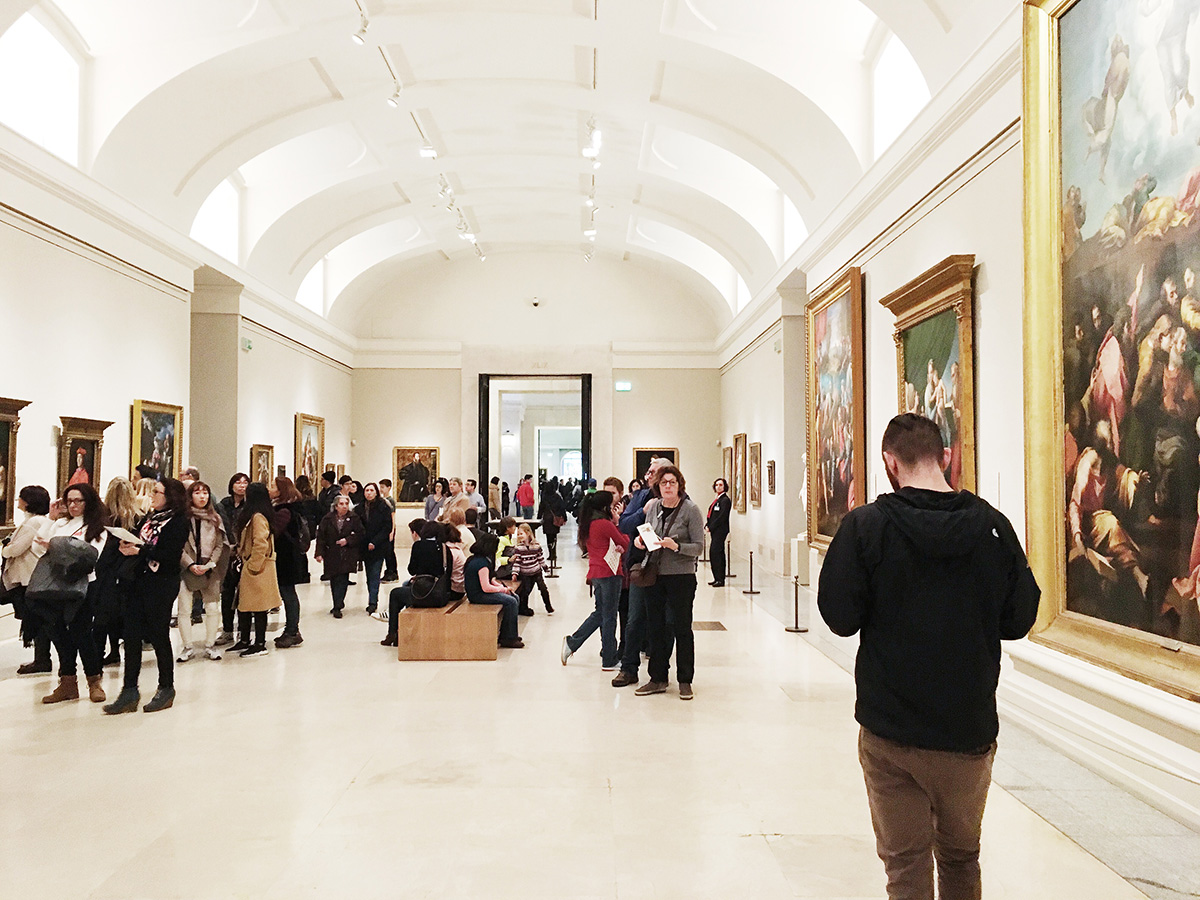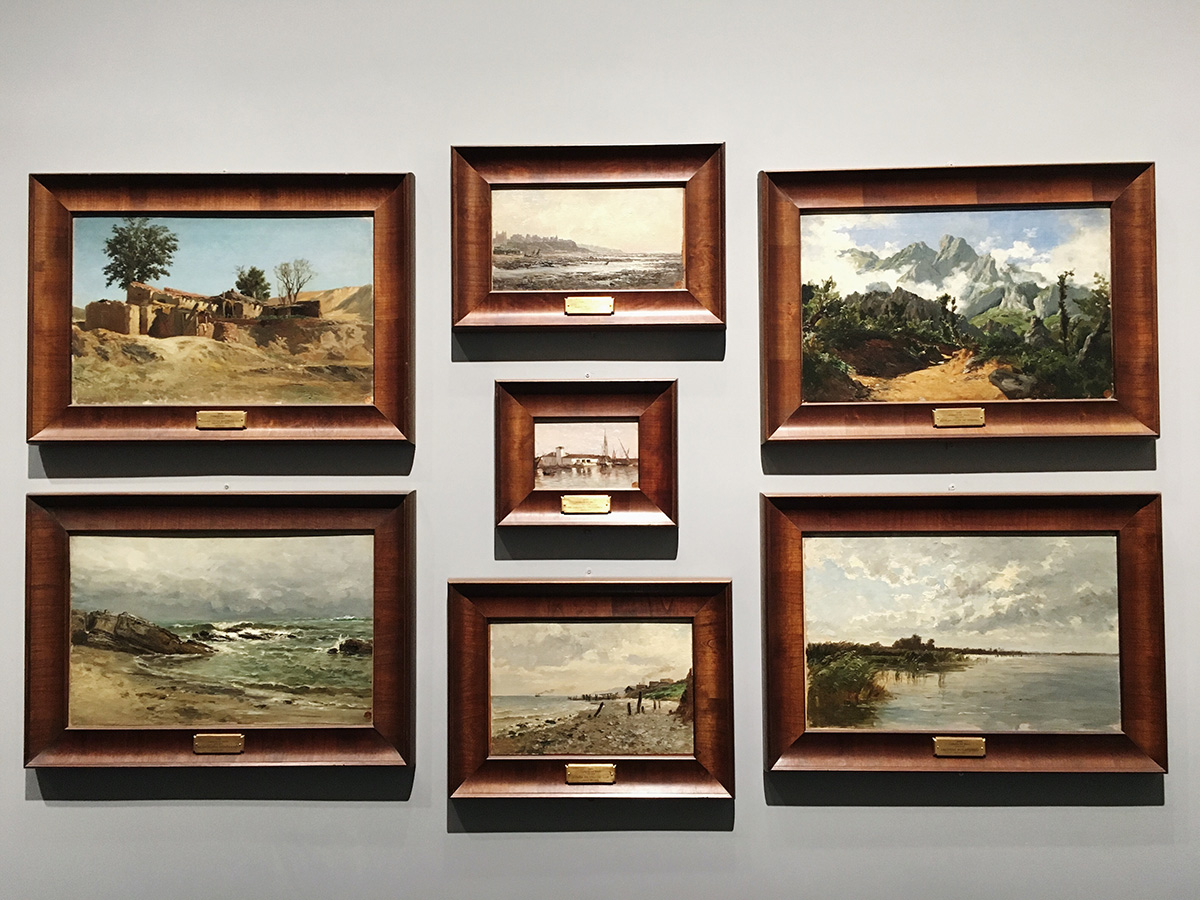 EAT PIMENTOS DE PADRON, CROQUETAS, AND PATATAS BRAVAS
While in Spain, these are some of the most delicious treats you have to try, and in Madrid you could find them on every corner. Almost any Spanish bar you pop into will serve them, and they all pair perfectly with a nice cold beer or glass of Rioja. Pimentos de Padron are green peppers grilled in oil and served in a big pile on a plate, topped with the chunky salt so many Spanish dishes are famous for. You can get many flavors of croquetas, but our favorite was the Jamon Croquetas, fried little bites that are filled with a cheesy-potato-like filling. Always a crowd favorite, Patatas Bravas are simple potatoes usually cooked until crispy, topped with a spicy red sauce that can vary quite a lot depending on where you eat them. They're basically like fancy french fries and they're delicious. We had a very delicious meal at La Casa Del Abuelo that we would recommend!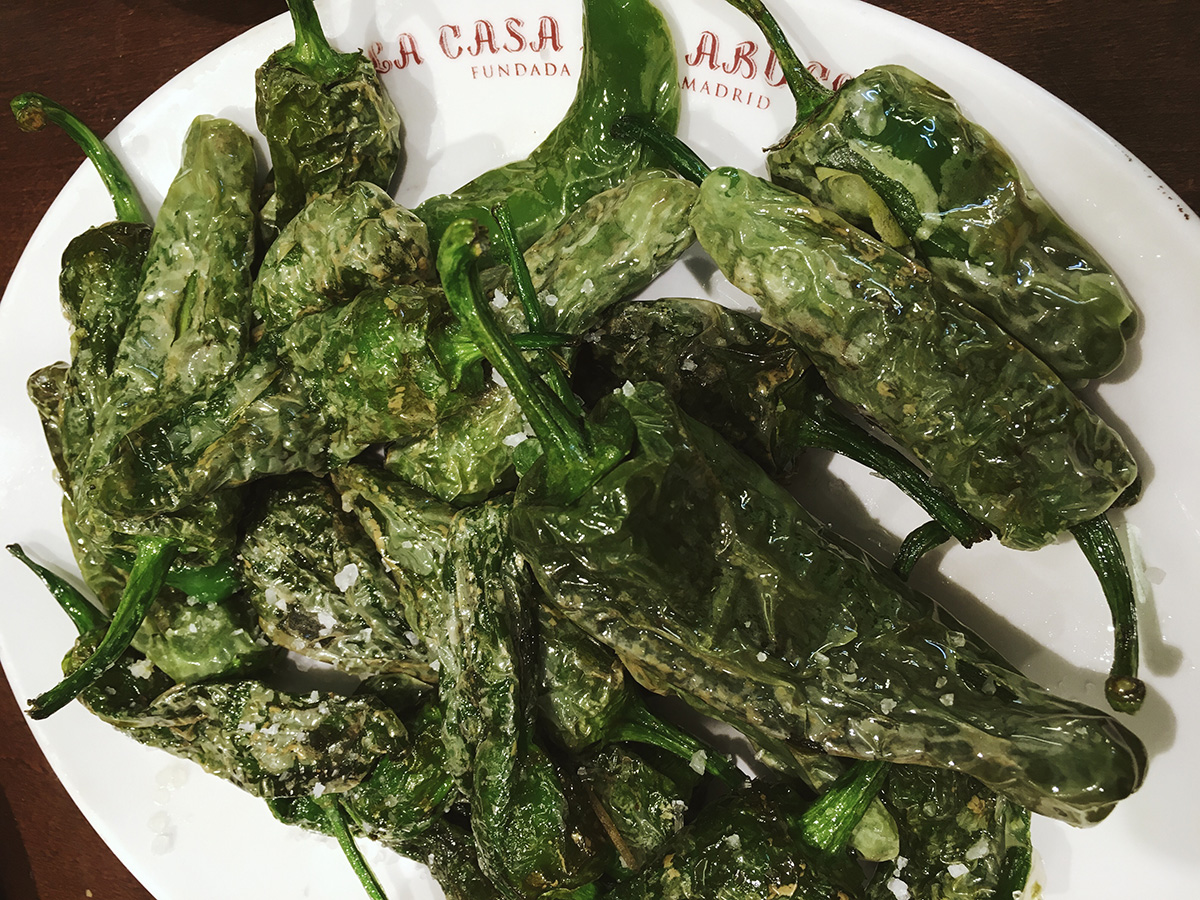 WANDER THE SMALL SIDE STREETS FOR STORE FRONTS & STREET ART
My favorite thing to do in every city I visit is to get off the beaten path and explore all the small side streets. I always love to discover hidden artwork (or sometimes not so hidden) and in Madrid there was so many treasures to be discovered on the little streets. The city had a lot of beautiful store fronts, some that felt very Art Nouveau inspired, lots of great hand painted typography, street art and colorful buildings, little nooks of surprise colorful tiles, balloons draped across the streets. It's definitely worth exploring.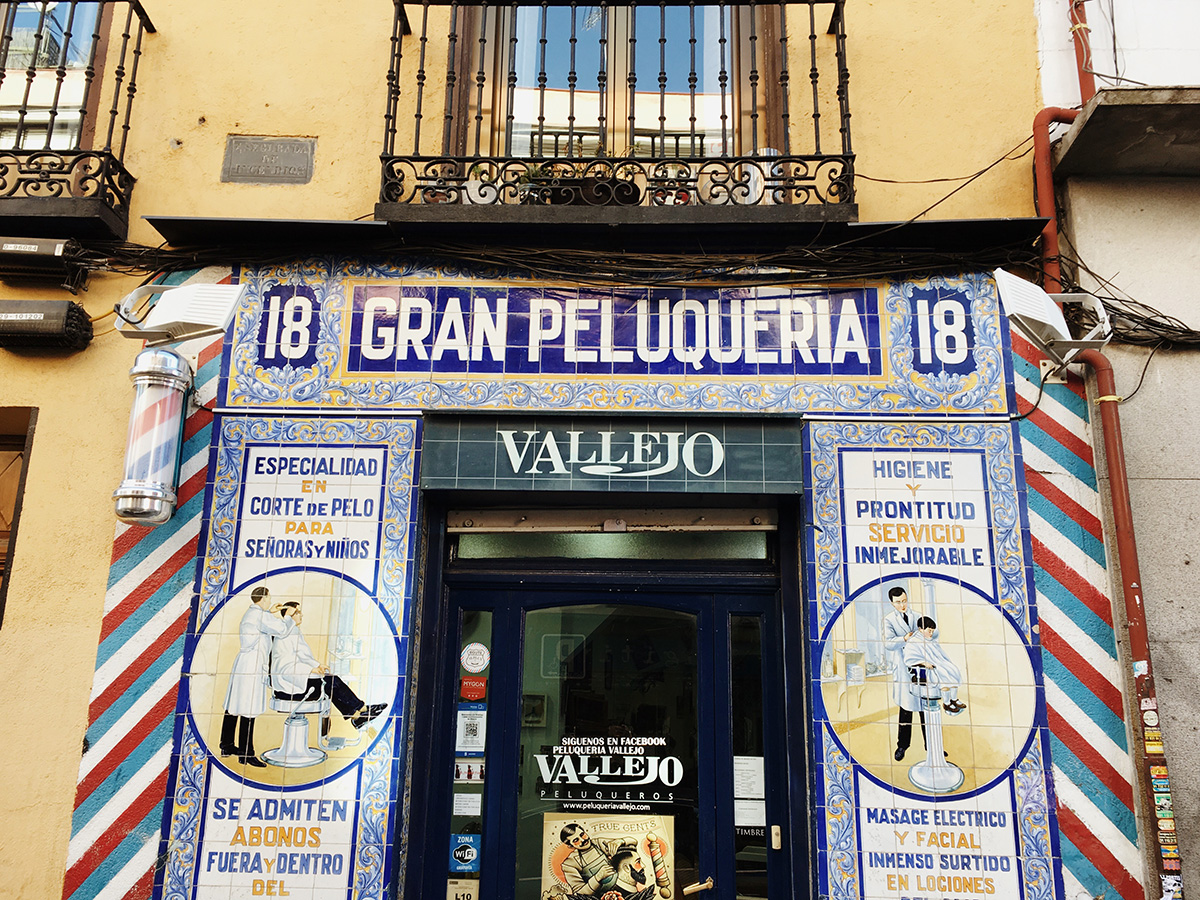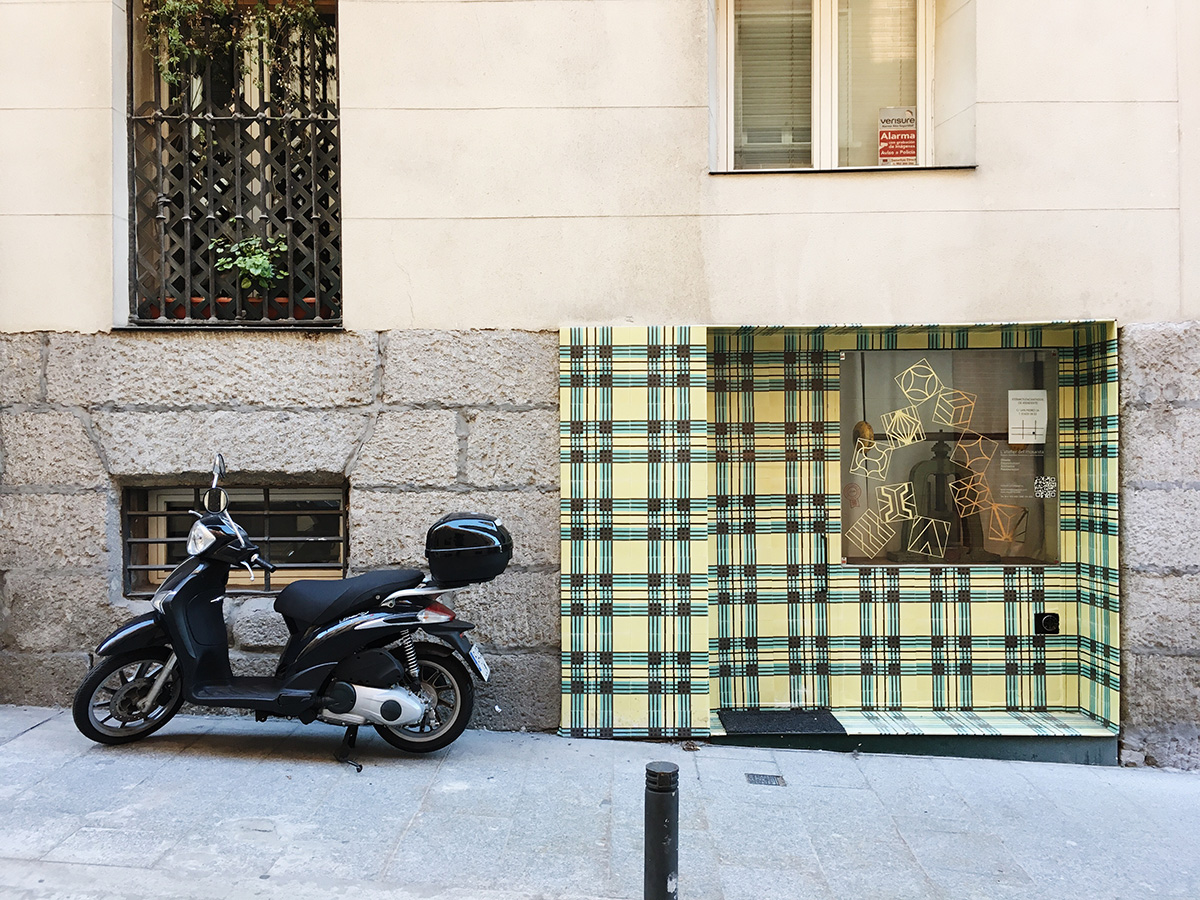 EAT CHURROS CON CHOCOLATE FOR BREAKFAST AT CHOCOLAT
If you're in Spain for breakfast you must try this treat at least once – churros served with a thick cup of hot chocolate for dipping them in. Brent found a cute little spot that seemed really local, named after what it serves best, Chocolat. If it's busy you may have to wait for a table, but trust me – it's worth it!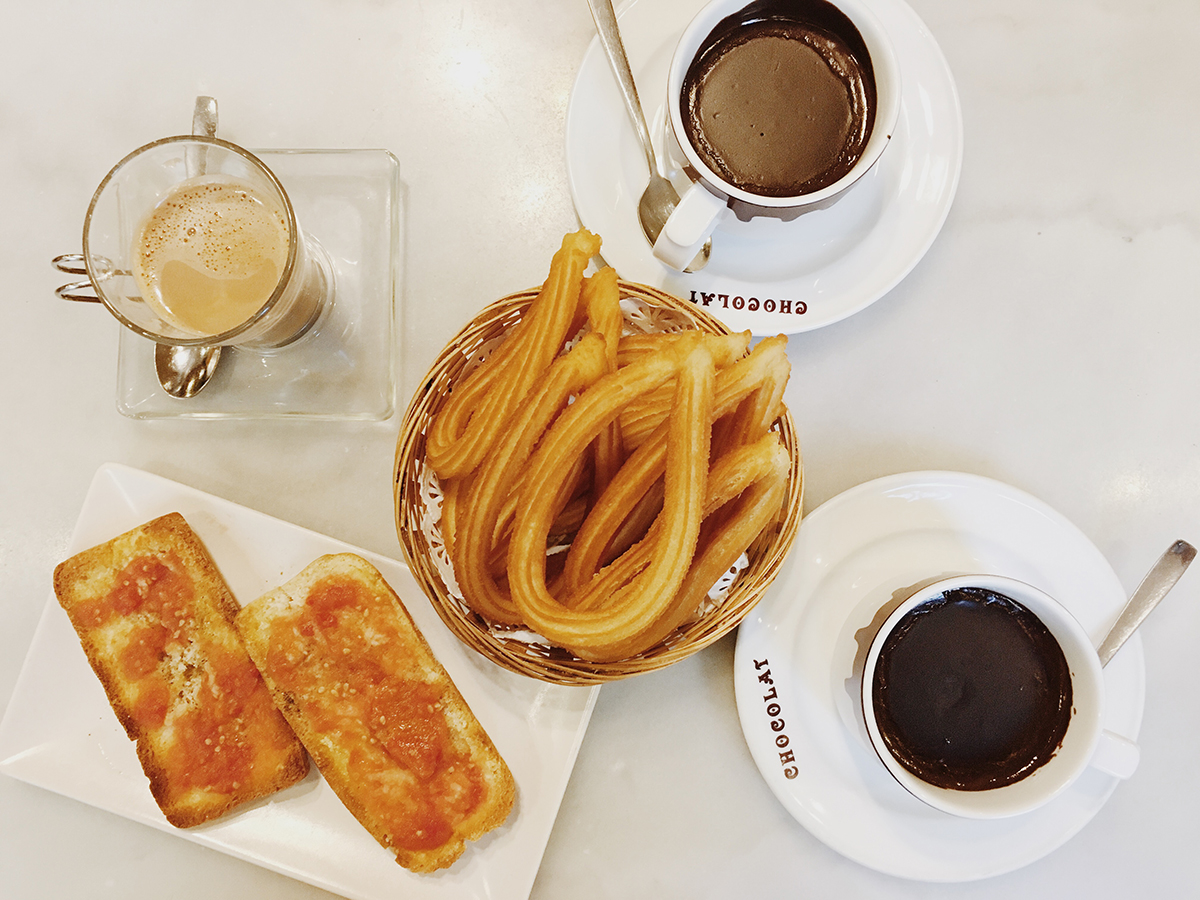 We really enjoyed our time in Madrid and are already looking forward to the next time we can make it back to this beautiful city, especially for the food! If Madrid isn't already on your travel bucket it, it should be!