Back in early March Brent and I spent a long weekend checking Lisbon, Portugal off our bucket list. After having such a great time in Porto last year (on the exact same weekend in March, actually), Lisbon quickly rose to the top of our list. So when Brent found cheap plane tickets, we decided to book a last minute weekend getaway and go explore! Brent booked a really nice hotel, Brown's Central Hotel, that ended up being walking distance from everything we wanted to check out. My favorite thing about the hotel was the crisp, clean white sheets. I'm usually not very picky about the hotels or apartments we stay in when we travel, but I do like feeling like I'm climbing into a clean bed at the end of a long day, and crispy white hotel sheets with a nice fluffy pillow will always do the trick.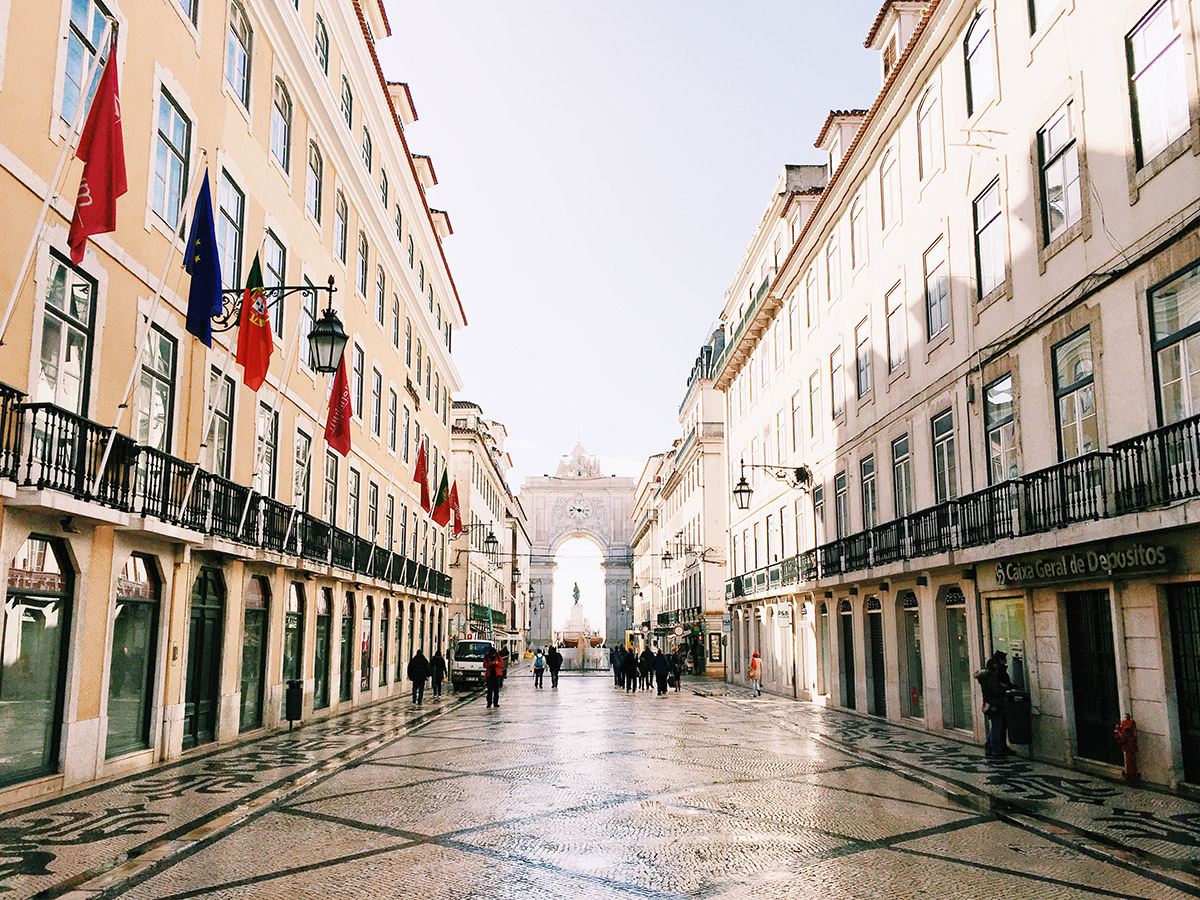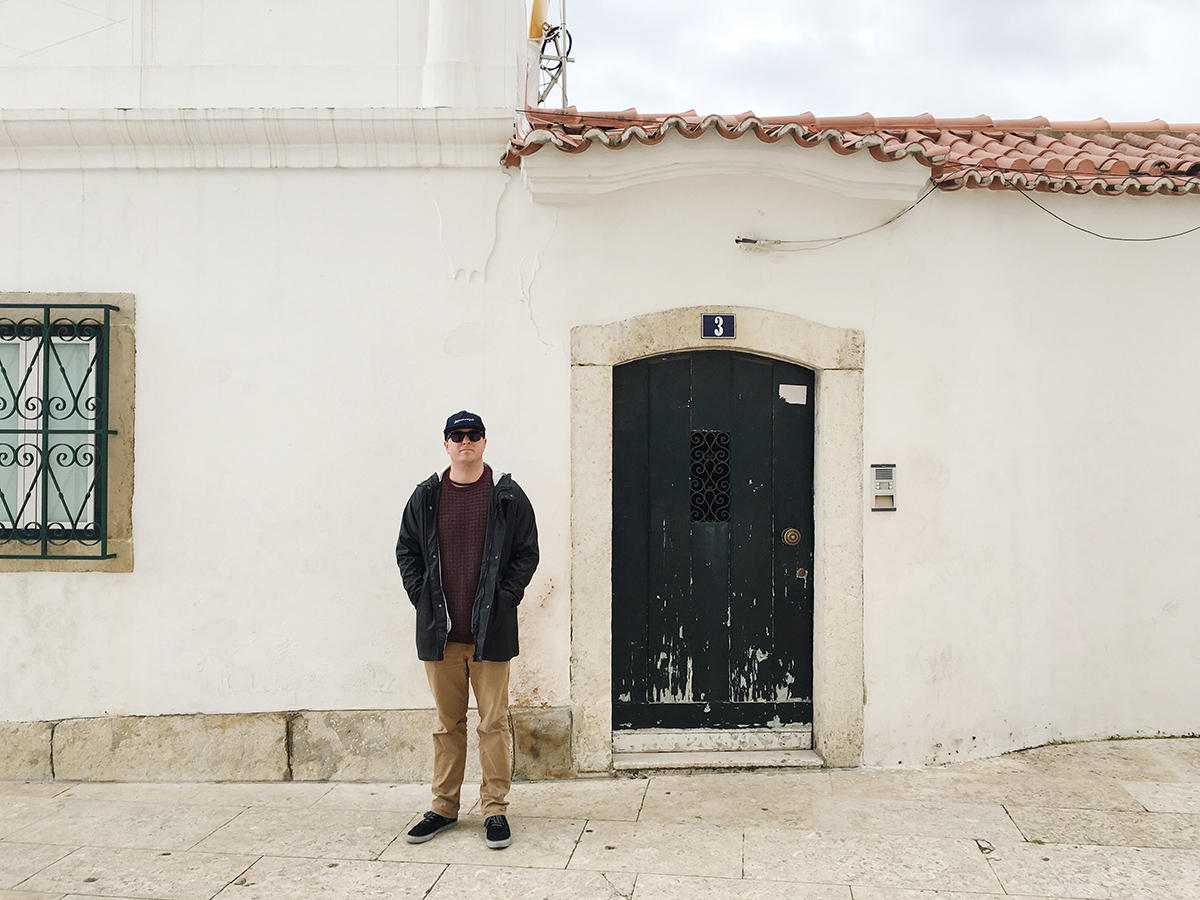 We arrived really late Friday night, like 2am in the morning late, so our first chance to explore was when we woke up Saturday morning. The guide we had hired to show us around on Sunday had suggested a few shopping areas to check out Saturday, with stores that wouldn't be open on Sunday, so the first thing we did was make our way to the Feira da Ladra Flea Market in the Alfama district (of course!). We didn't have working phones or directions, so after looking at a map in the hotel, we ended up wandering in the general direction of the market which lead to exploring lots of interesting, small winding cobblestone streets. We worked our way through part of the Alfama district discovering lots of graffiti covered walls, and houses covered in the famous colorful patterened tiles of Portugal. I could have spent an entire week just wandering the streets taking in the textures, colors and tiles – so much graphic inspiration! I always feel so inspired in Portugal. We spent the whole day just wandering around the city, exploring and getting acquainted with the different neighborhoods.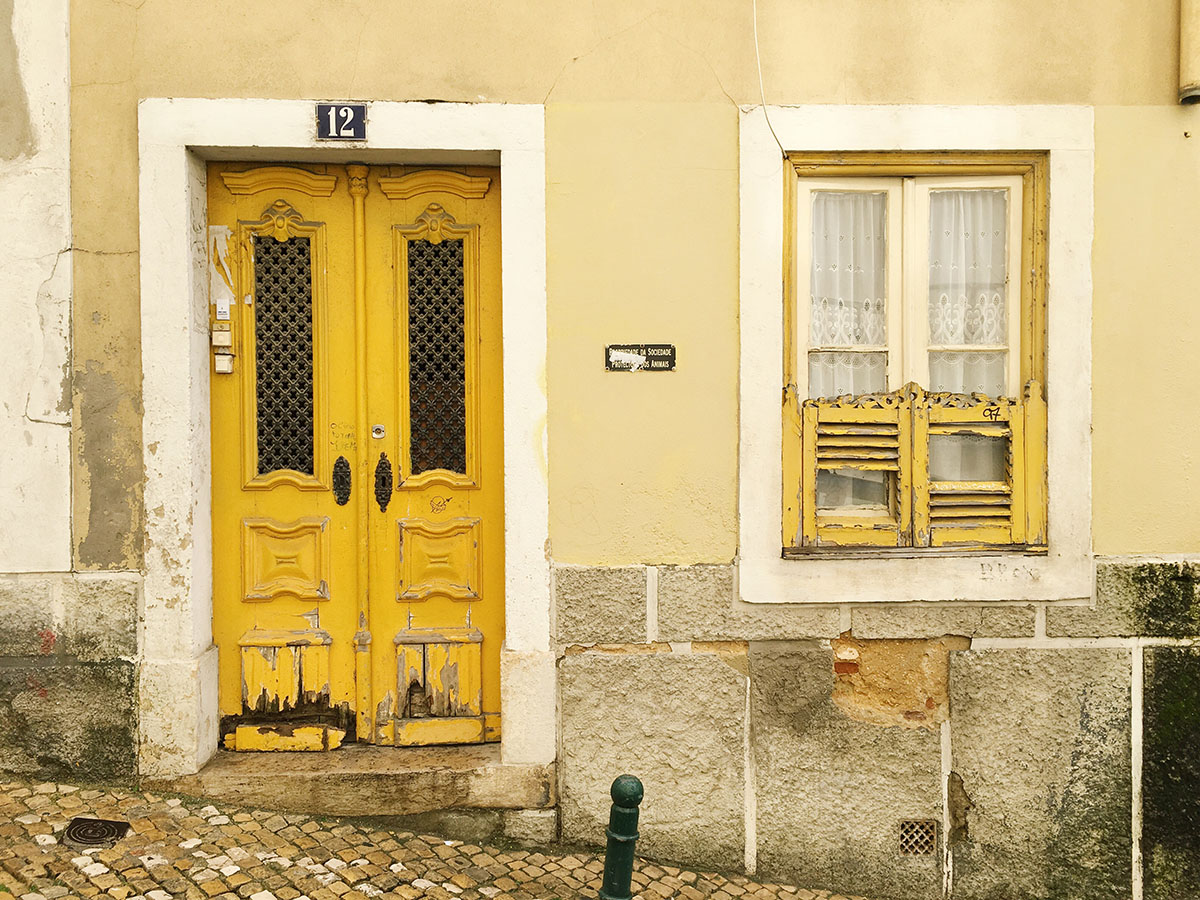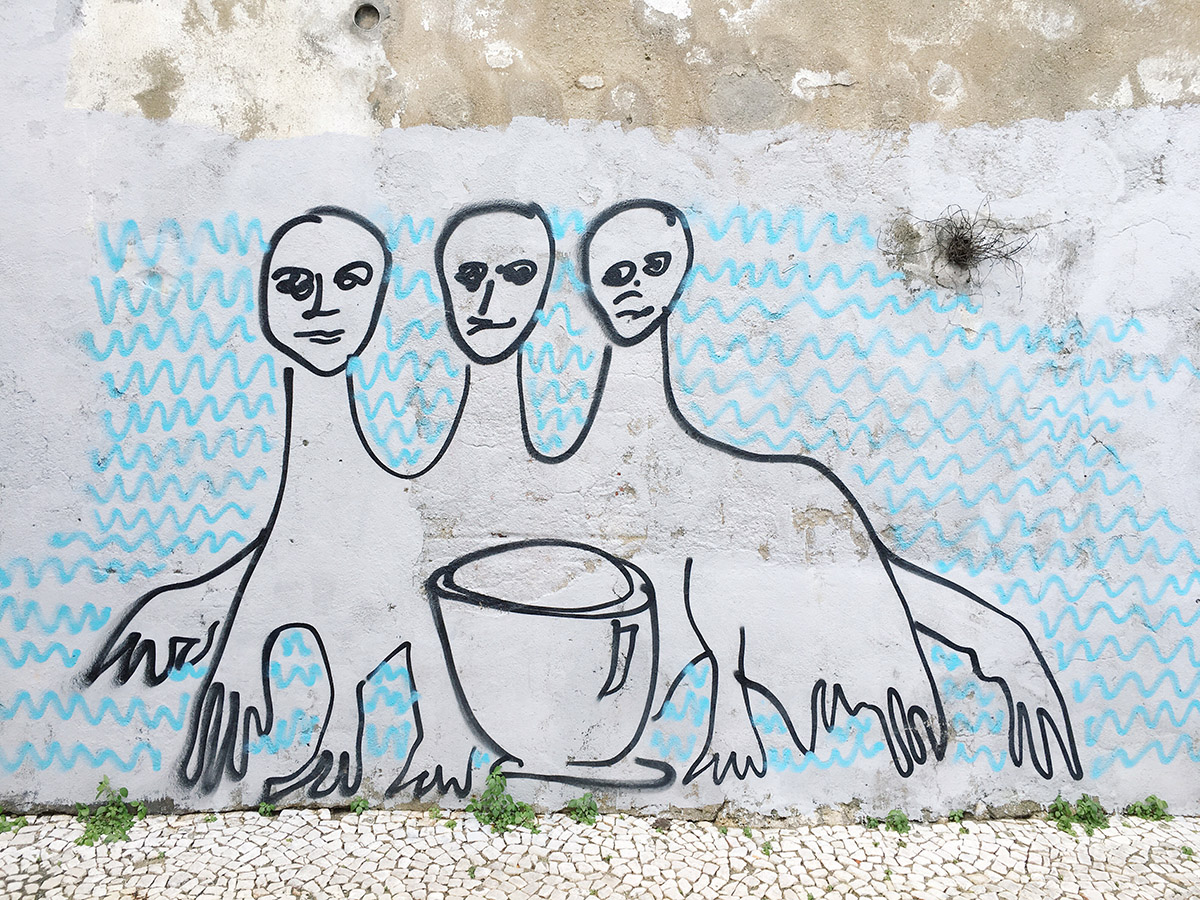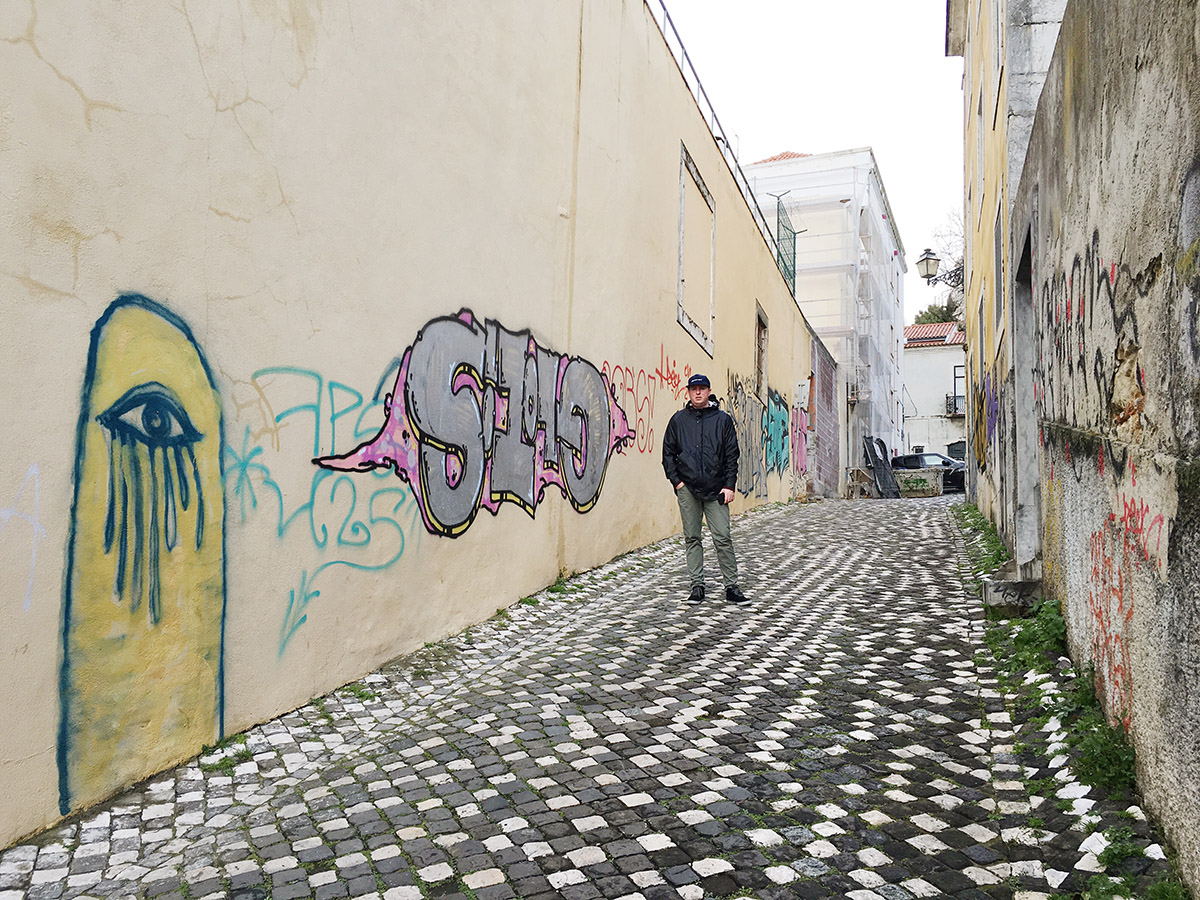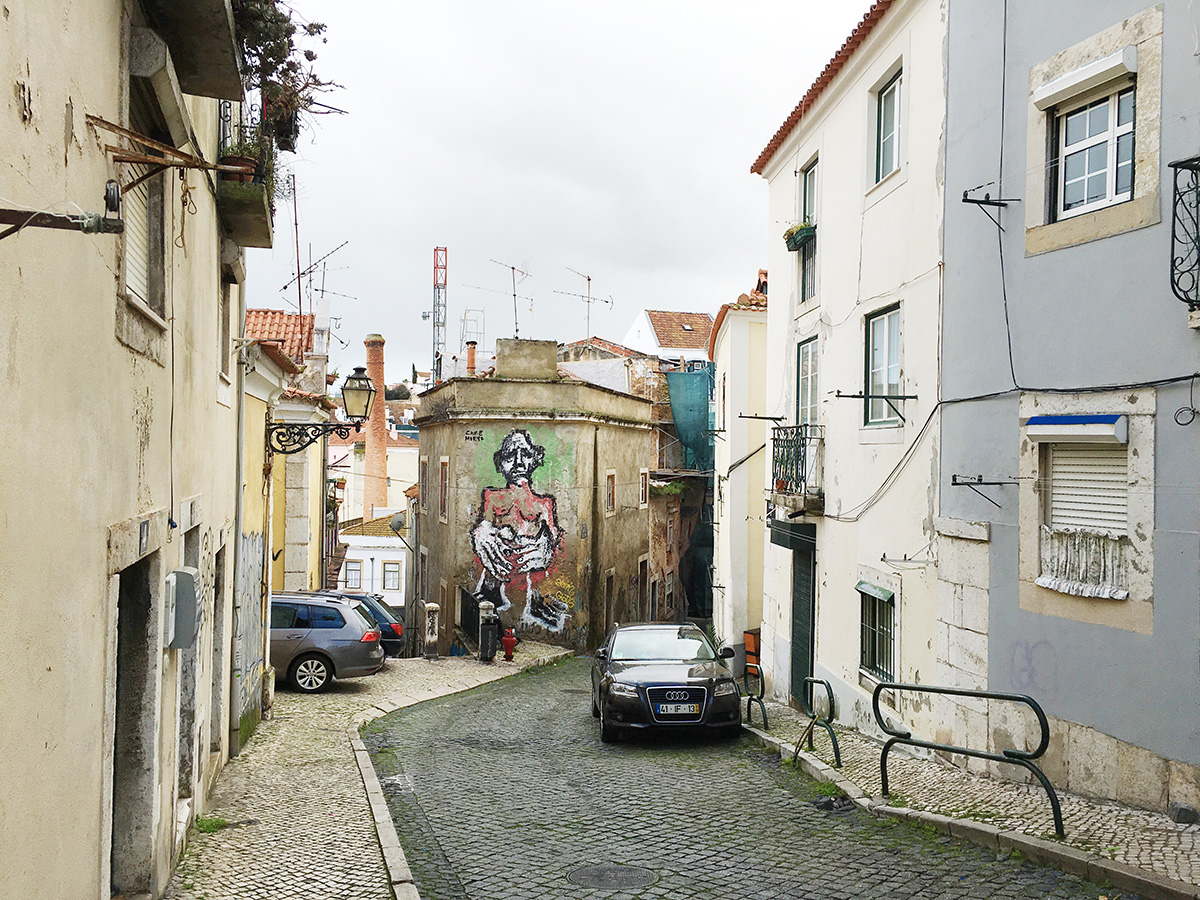 Sunday Brent had hired a guide, Vera from Tailor Made Travel, to give us a private tour around the city. We enjoyed our private tour with Ricardo in Porto so much that Brent reached out to him to see if he knew anyone in Lisbon who gave a similar tour, and he recommended Vera. Vera walked us all over the city and customized the tour to our style – she told us the history of the city and walked us around parts of the Alfama district that we wouldn't have discovered without her, and that ended up being some of my favorite streets in the entire city, showed us some local markets, recommended restaurants, and showed us the different neighborhoods of the city. We had told her we were interested in sampling local food, at the non-touristy places, so throughout the day we popped into little shops and restaurants and bars to sample local cheeses, pastries, sausages and drinks. We ended the day sharing a bottle of wine in the sunshine, on a rooftop bar overlooking the river. It was a great day with Vera and she really helped us make the most of our short time in the city.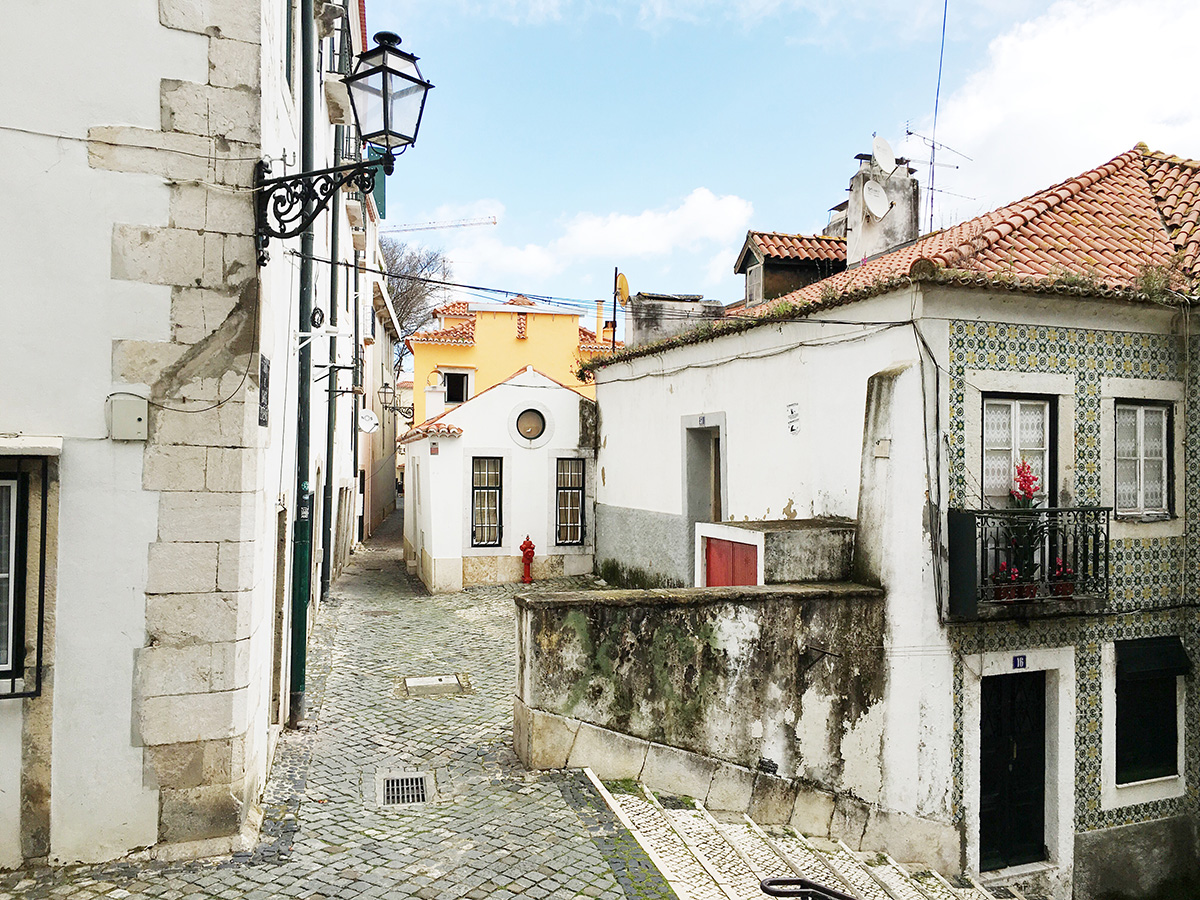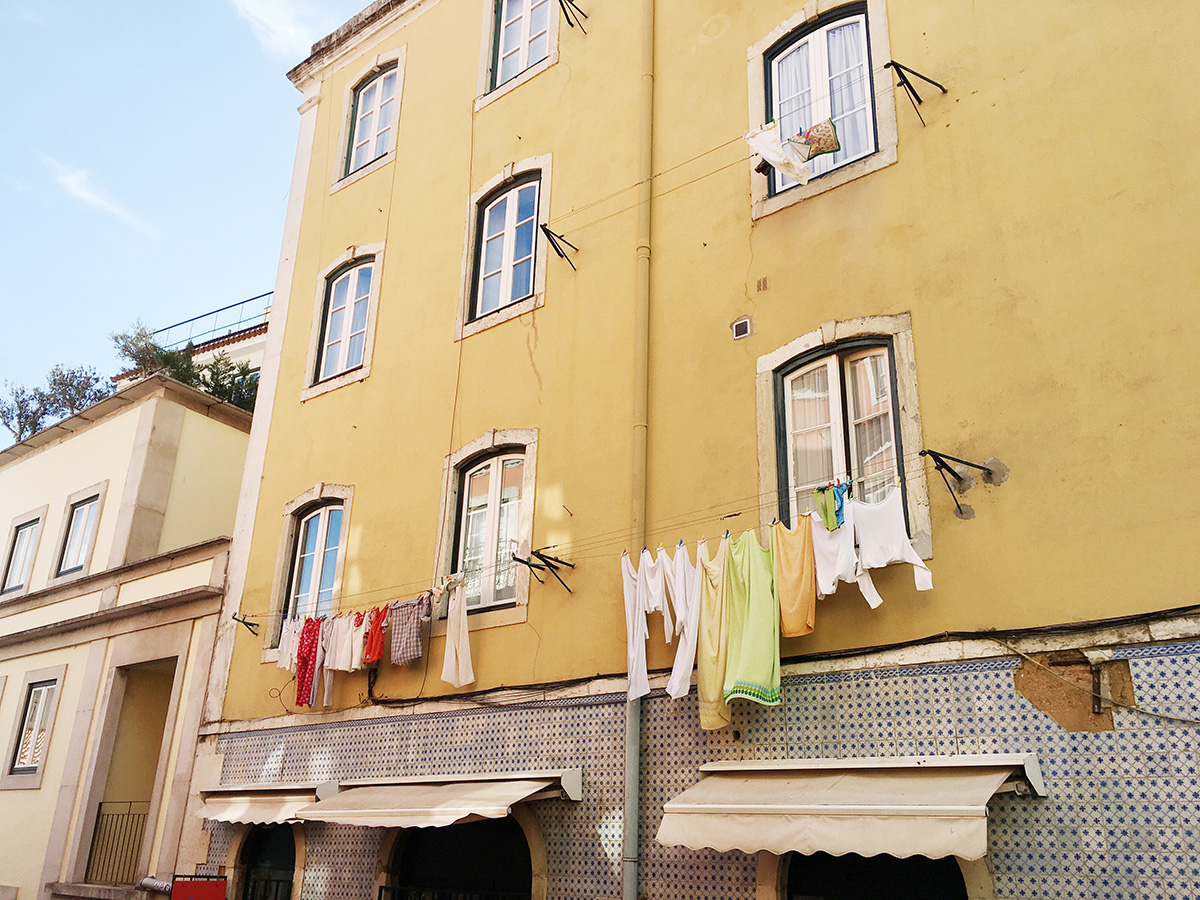 Monday morning we had just a few hours in the city before we had to hop on a plane back to Biarritz, so we used the time to explore a few new streets and shops, grab some food at the Time Out Market (one of my favorite places, read more about it in my previous post), fill up on more pastries and enjoy the sun. The energy in this city is just so good : positive, colorful, inspiring. Lisbon is definitely a city we will return to again someday!